An online shocking experience
For many of us, Wednesday was a shocking day productivity wise, and it was all thanks to networking technology, says Nick Booth
Retail marketing geeks love to talk about the customer journey. Well let me walk you through a typical British customer journey experience. You begin by going online, to check train times on the information superhighweb. This tells you the hypothetical train times, in the best of all possible conditions – which never happen. However, Britain was blighted by a severe blizzard that deposited a layer of debilitating snow crystals on rail tracks. In places, it was up to a centimetre thick! This invisible, deadly foe could have defeated lesser companies than South West Trains, but amazingly, many of its employees bravely managed to get into work.
Sadly, no train drivers, or track clearers (if they were needed) managed to get in, but the man who sells tickets, the man who inspects tickets and the man who presses the button that plays endless automated announcements all managed to get to their desks.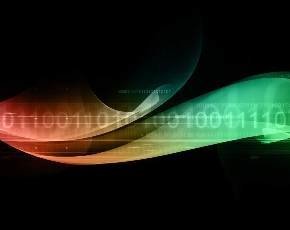 But they were unable to provide any relevant information. Or advice. The automated announcement machine showed more initiative. Subsequently, this column's visit to Wirehive's hosting facility was delayed by over an hour each way. So it took five times longer than it should. The gulf in class between SME service providers, like Wirehive, and corporations, like South West Trains, becomes steadily more apparent.
As I've touched on before, there's significant growth in the datacentre sector for companies that can host the IT for small businesses. Wirehive specialises in supporting digital agencies (collectively known as The Tweeties) by creating their IT infrastructure and hosting it for them. (Well, at the moment they sublet racks from hosting company 4D. But that's exactly now 4D started out, around 10 years ago, renting space from FastHosts).
You can tell when a sector is in a massive growth spurt because people keep saying they 'fell into it'. Max Frimond, Wirehive's founder and MD, was in IT support, then consultancy, and somehow he's become the boss of a fast growing specialist media hosting agency. I doubt even he knows how it happened. They key is that, like the company that sublets rack space to them - 4D Datacentre - they understand local businesses and can speak to them in their own language. One client, a legal firm, runs all its IT off Wirehive's racks. All it has in its central London HQ are lots of desktop machines and a very fast (1GB) comms link.
In other words, they've somehow managed to reassure a highly risk averse law firm that they can run their entire front and back office in the cloud. So hats off to them; that's more than many enterprise service providers manage to do.
If you are a reseller, a consultant or work in IT support, there has never been a better time to get into this sector.
"The SME market is a prime candidate for hosting," says Clive Longbottom, senior research analyst at Quocirca. "SMEs know that they have little to no technical nous, and they do not have the wherewithal to purchase lots of kit and try and cobble it together anyway."
While turning to an IT supplier always made sense, these days it's a lot less complicated and expensive for both parties. You – the service provider - have all your clients in one or two racks, thanks to virtualisation and the cloud. Everything has shrunk so you can have large enterprise technology with small business SLAs. The clients get far more flexibility and the service provider gets far more money.
However, says Longbottom, the SME is also far more open to software-as-a-service (SaaS) rather than taking a platform and then still having to implement the software themselves. So the analyst advice to anyone setting up business would be to go for a hybrid model, but give the customer one 'throat to choke'.
I'm not sure that sort of thing happens at the SME level. Everyone's too nice!