HDS: cloud computing won't deliver without SIs
We asked Francois Zimmermann, CTO at Hitachi Data Systems UK, to explain the role of the channel in the cloud.... He's made a better stabof it than most... A systems integrator could simplify the process of installing new systems and make them cheaper to run. So VARs do have a role, as long as they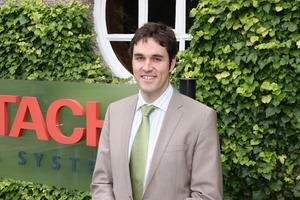 We asked Francois Zimmermann, CTO at Hitachi Data Systems UK, to explain the role of the channel in the cloud.... He's made a better stab of it than most...
A systems integrator could simplify the process of installing new systems and make them cheaper to run. So VARs do have a role, as long as they don't just rely on reselling.
In the near future companies will want to cover themselves by using both private and public clouds. If you specialise in seamlessly integrating these two services, you will always be in demand. Nobody will want to buy the parts from you; they want the labour. The labour being the integration work that's needed. And that only you can do.
Vendors are trying to sell a 'one size fits all' experience but their customers don't want this. They want systems that are built for their specific needs. If you can work with the leading vendors and craft together the best of VMware, Microsoft, Cisco and SAP, then you will have a compelling offering that companies urgently need.
You'll need specialist vertical market knowledge in order to make these cloud hybrids work. So the cloud channel will be divided into sectors, depending on whether they know the machinations of, say, telecoms, healthcare, the public sector or finance.
In other words, you need to know your client's business and how to shape the cloud to fit their needs. Until the day dawns that all the vendors can sell off the shelf clouds, that instantly solve any organisational problem - be it in farming or pharmaceuticals - then third party integrators will be needed. Indispensible, in fact.
Want to become an HDS Channel partner?
MicroScope+
Content
Find more MicroScope+ content and other member only offers, here.