Vodafone forced off the air after break in
The alarming dependence of modern Britain on technology has once again been laid bare after abreak in at Vodafone's Basingstoke data centre, which is thought to have left over three million users without service today. Network Noise understands the outage is mostly affecting the M4 corridor, althoug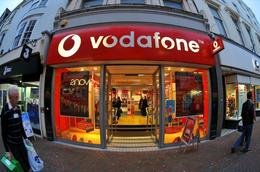 The alarming dependence of modern Britain on technology has once again been laid bare after a break in at Vodafone's Basingstoke data centre, which is thought to have left over three million users without service today.
Network Noise understands the outage is mostly affecting the M4 corridor, although there are reports of users in the Midlands also struggling to get reception.
In an official statement put out on Vodafone's support forum, the UK's largest operator said: "We had a break in last night at one of our technical facilities which resulted in damage done to some of our equipment. This means that some customers may be experiencing temporary loss of voice, SMS and internet services.
"We are working quickly to restore these and will be back to normal as soon as we can. There has been no impact on the privacy of customers' data."
It is unknown if the outage has resulted from criminal damage and vandalism, or from equipment actually having been stolen, and beyond its statement Vodafone is keeping its mouth shut over the affair.
What is certain is that the data centre would have had millions of pounds worth of networking equipment inside it, and questions will surely be asked over Vodafone's security.
According to Twitter, there is no word on when the network will come back online; Vodafone has been attempting to contact its engineers, but they're all on Vodafone...
However, the outage hasn't gone down badly with everyone. As one poster on Vodafone's website said he had had no service on his commute from Guildford into London and had thoroughly enjoyed the peace and quiet.
Wrote the happy user: "The train wasnt full of people nattering and no one at work could reach me. More outages please, Vodafone."
That's the spirit!
Photo courtesy: Geoff Moore/Rex Features
MicroScope+
Content
Find more MicroScope+ content and other member only offers, here.