Time and money saving technology that could stop you and the taxi driver from crashing
Here's a new gadget that could not only save busy professionals time and money, it could heal the north-south divide As an IT supplier, you're well versed in the technicalities of pervasive working. A friend of this column bossed a notorious networking distributor in Farnborough and most of the time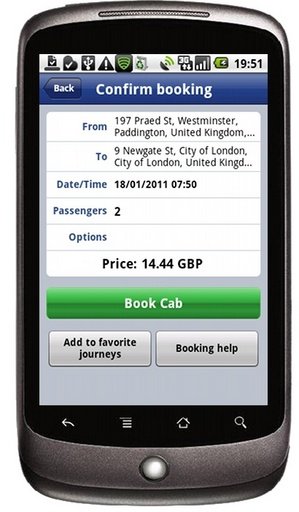 Here's a new gadget that could not only save busy professionals time and money, it could heal the north-south divide
As an IT supplier, you're well versed in the technicalities of pervasive working. A friend of this column bossed a notorious networking distributor in Farnborough and most of the time he was all over the place!
But now a personal productivity invention could prove a godsend to all you mobile professionals. (Although not our friend Duncan, as he's out of the business now.)
This time saving lifesaver is an application called UbiCabs, that its makers claim will improves the supply of transport to mobile professionals. It achieves this by fine tuning the supply chain of taxis and mini cabs, helping drivers and potential clients find each other more readily.
It's the brain child of by Lorenzo Caffari, who was head of IT in the logistics division of Carrefour, the world's second biggest retail chain.
He used his logistics experience and combined it with the GPS part of mobile technology so that customers and taxi driver can track each other on screen.
Both sides will save money and increase productivity. The drivers spend less time burning diesel while they run an empty cab, while passengers spend less time trudging the street, forlornly trying to get a lift off a psychopath who they've mistaken for a cabbie.
Who knows. Maybe taxi drivers will venture south of the river now, if they know that Jenny Jackson in Surbiton wants a lift to Earls Court for the BETT Show!
This isn't just a money saver. It's healing the divide between north and south London.
MicroScope+
Content
Find more MicroScope+ content and other member only offers, here.