Things I have learnt about going abroad
These are the things I have learnt about going on vendor events abroad. They can be fun but they can also be exhausting so take care. If going to Spain expect to party well into the early hours. Don't volunteer for any morning activitiesor go to bed with your bedroom door unlocked. You could wake to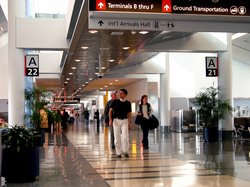 These are the things I have learnt about going on vendor events abroad. They can be fun but they can also be exhausting so take care.
If going to Spain expect to party well into the early hours. Don't volunteer for any morning activities or go to bed with your bedroom door unlocked. You could wake to find an executive from the vendor standing over the bed asking you why you aren't up yet.
If going to France it's always best to resign yourself to feeling sick on the cab journeys to and from the venues. The cabbie will blame traffic but in all cases it will be down to their driving.
If going to the US with thoughts of going on a shopping trip to take advantage of cheaper prices, and depending on the state of the economy good exchange rates, don't make that intention known before you have attended the keynote. Sloping off to the shops early is oddly not tolerated with a great deal of good grace.
If going to any event in the UK make sure you have taken care of your own travel arrangements. The venue can resemble the Mary Celeste leaving you alone and waiting for a cab as those with their own means of escape head for the exits.
Plus of course always take a good book.


MicroScope+
Content
Find more MicroScope+ content and other member only offers, here.