The cyber war might have started but it doesn't feel like it
One of the phrases that keeps cropping up in discussions about security contains the two words 'nation state'. These days it's not just criminals trying to get at your data but rival countries looking to cause disruption on a political level. First this week there was HP revealing in a survey that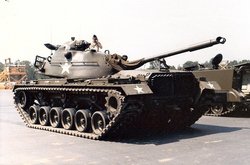 One of the phrases that keeps cropping up in discussions about security contains the two words 'nation state'.

These days it's not just criminals trying to get at your data but rival countries looking to cause disruption on a political level.

First this week there was HP revealing in a survey that most large enterprises had neither the budget or the ability to fend off nation-state attacks and now today Kaspersky has warned that a recent worm can only have been issued with government backing.

The intended victims of these latest attacks are parts of a countries infrastructure with the utilities and nuclear plants targeted but for those suppliers selling into those vertical customers it is of course not great to be sharing worms.

So far though for the average person in the street the impact of the cyber war has been almost non existent but of course as things step up there are also going to be challenges protecting utilities and traffic systems from attack.

But until the consequences of a nation-state attack are felt more on the ground it is going to be hard to justify extra budget and caution from firms and users.
MicroScope+
Content
Find more MicroScope+ content and other member only offers, here.