SonicWALL boss wants to give power to the workers and the CIO
This week, MicroScope met with Matt Medeiros, CEO at SonicWALL, the network security vendor that is currently gearing up to host 150 channel partners at its reseller event in Reading. During the course of the discussion Matt spoke about his desire to make the CIO more of a force in the boardroom. An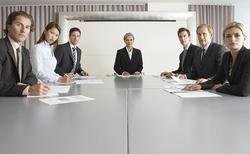 This week, MicroScope met with Matt Medeiros, CEO at SonicWALL, the network security vendor that is currently gearing up to host 150 channel partners at its reseller event in Reading.
During the course of the discussion Matt spoke about his desire to make the CIO more of a force in the boardroom.
And he reckons IT departments can do this partly by bending to the whims of their bosses and embracing the use of user-owned devices on the corporate network.
Network Noise has explored before the growing trend of workers using their own devices, whether they're notebooks, mobile devices or tablets.
But this kind of strategy comes with a certain amount of risk; by allowing their users to use their own equipment on the network many organisations trade off security for productivity. This is too big a stumbling block for many.
Matt thinks he sees a way around that problem.
"The IT department now has to improve its value to the business and it is offloading that responsibility to the vendors and their partners," he explains.
"Our application intelligence and control software, on which we're training partners at the minute, gives power back to the IT organisation at the same time as helping the business benefit.
"Consumerisation is creating a compelling opportunity for the IT department to help his business grow. If we can help them visualise what's going on on the network, they get a better return on their investment.
"The enterprise network sees an increase in productivity through allowing external device use. Yes, the trade off has always been that more productivity equals more risk, but we can remove that risk, understand what apps the devices are using and understand what each user did at a forensic level.
"Passing that information to the IT department gives them confidence that they are back in control," concludes Matt. ""Enterprise customers are enjoying the fact that we can now give the CIO the power to go to the board and defend his department."
After all, every boss likes a bit more power in his or her hands, right?
Photo courtesy: Nick White/Mood Board/Rex Features
MicroScope+
Content
Find more MicroScope+ content and other member only offers, here.