SolarWinds can make virtualisation a simple pleasure
It's only when you look at an ant under a magnifying glass that you realise how often they spontaneously burst into flames, according to a study byDr Harry Hill, at St George's teaching hospital in Tooting. Now new research by Solarwinds aims to make virtualisation an equally simple pleasure. Solarw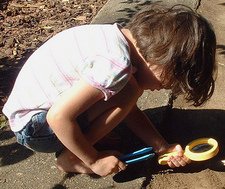 It's only when you look at an ant under a magnifying glass that you realise how often they spontaneously burst into flames, according to a study by Dr Harry Hill, at St George's teaching hospital in Tooting.
Now new research by Solarwinds aims to make virtualisation an equally simple pleasure.
Solarwinds has launched Virtualization Manager in a bid to make virtualisation less complex. By simplifying the process it aims to environments more scalable and solid. The key to this master the server virtualisation layer and manage it more skillfully.
With the rapid adoption of virtualisation and cloud technologies, IT organisations of every size are facing new IT management and operations challenges related to the higher rate of change and increased scale of these new environments.
As businesses lay the foundations for cloud strategies, they go through three stages of growing pains, which Solarwinds has dubbed 'phases of virtualisation maturity'.
In short, these are known as Assuring, Optimising and Transforming.
The first phase, Assuring Availability, is when the virtualiser has an identity problem. This is very common among the majority of companies that have virtualised up to 30 per cent of their environment. They will start to question themselves as this stage. Typical identifying questions might be: How many VMs do I have? What VMs are using which physical storage resources?
Phase Two finds the fledgling virtualiser in a more confident mood. By this stage they will be thinking of Optimizing Performance, as phase two is known. By this stage we will have typically developed a more experienced set of virtualisation admins and be preoccupied with questions like: What if I add more hosts or VMs? When will I run out of physical storage?
By the third and final stage - Transforming the Environment - maturity is setting in. We are more confident about ourselves, and don't move so quickly. We don't need to. This phase finds 80 per cent (and more) virtual. They will have a solid foundation to implement and manage a cloud strategy.
There will still be questions, only this time it will be: What departments are using what resources? Am I ready for chargeback?
Is there life after chargeback? That's the question none of us dare contemplate.
Photo courtesy oddharmonic via Flickr
MicroScope+
Content
Find more MicroScope+ content and other member only offers, here.