Social networker Zuckerberg top draw in IT industry
A survey byour sister ICTsectorrecruitment siteCWjobs has revealed the true power of social networks, with Facebook founder Mark Zuckerberg (pictured) topping a poll of IT personalities who have most inspired people to work in the industry. Also figuring highly in the survey of 5,500 IT professional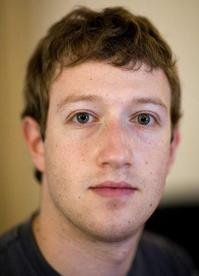 A survey by our sister ICT sector recruitment site CWjobs has revealed the true power of social networks, with Facebook founder Mark Zuckerberg (pictured) topping a poll of IT personalities who have most inspired people to work in the industry.
Also figuring highly in the survey of 5,500 IT professionals were turtle-neck wearing Apple boss (and possible evil genius) Steve Jobs, and the ever-enthusiastic Steve Ballmer of Microsoft.
The growing role of networking and comms figured in the survey's other findings, too, as technological advances in the IT industry around mobile development platforms, social networks and cloud cited as inspiration for 58%, 47% and 34% of sector jobseekers respectively.
The five most 'inspirational' personalities in the IT community were, in order:
Steve Jobs, Apple
Mark Zuckerberg, Facebook
Michael Dell, Dell (bit of a puzzler, this one)
Steve Ballmer, Microsoft
Larry Page, Google
Photo courtesy; SIPA Press/Rex Features
MicroScope+
Content
Find more MicroScope+ content and other member only offers, here.