Jail for conman in latest Cisco parts fraud
How easy is it to scam Cisco?A walk in the park, apparently. Long-time readers of Network Noise may remember the case of an Arizona restaurateur, who was jailed last October after bilking Cisco out of $20m worth of fraudulent orders by submitting fake claims for replacement kit. Today we take you to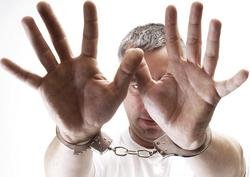 How easy is it to scam Cisco? A walk in the park, apparently.
Long-time readers of Network Noise may remember the case of an Arizona restaurateur, who was jailed last October after bilking Cisco out of $20m worth of fraudulent orders by submitting fake claims for replacement kit.
Today we take you to the great state of Minnesota, where according to the Minneapolis-St Paul Star Tribune, one Philip Webb a (now former) manager of network services for a local credit union, has been sentenced to 15 months inside after he scammed Cisco out of $388,000 worth of kit.
As part of his sentence he will also have to pay back $170,000.
Webb's story is depressingly familiar to Cisco-watchers. He first told Cisco that various pieces of kit were acting up to get the vendor to ship replacement parts in exchange for the wonky gear.
However, Webb then sold the new parts online, and then bought cheaper remarketed parts to return to Cisco claiming they were defective. He is thought to have returned 55 parts to Cisco during the course of the scam.
Of course, when you make quarterly sales of $10.4bn, four hundred grand is a drop in the ocean.
But it highlights a worrying vulnerability within Cisco; this sort of thing just seems to keep happening to them.
Such incidents of fraud only serve to harm Cisco and its partners, and questions clearly need to be asked of Cisco's support teams, and measures put in place to police both its own return policies and its remarketing channel more effectively.
Photo courtesy: Creativ Studio Heinemann/WestEnd61/Rex Features
MicroScope+
Content
Find more MicroScope+ content and other member only offers, here.