I'll call you back, I'm in Mongolia
I've always thought the term mobile workerto besomething of a misnomer. Most of them, it seems to me, are actually sitting at a desk in a spare upstairs bedroom, or on a nice day, in the garden. Eventhe most dedicatedroad warriors never really log on from anywhere more exciting than the Costa Coffee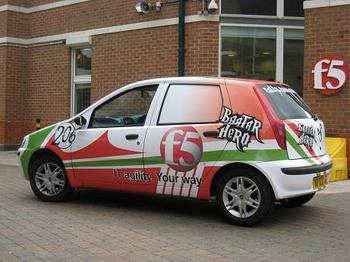 I've always thought the term mobile worker to be something of a misnomer. Most of them, it seems to me, are actually sitting at a desk in a spare upstairs bedroom, or on a nice day, in the garden.
Even the most dedicated road warriors never really log on from anywhere more exciting than the Costa Coffee at Watford Gap Services.
Step in F5 Networks, which will be demonstrating the more adventurous side of remote working later in the month when a sponsored team of adventure travellers will set off, not to a reseller seminar at the Swindon Holiday Inn, but across central Asia to Mongolia, the land of Ghengis Khan, tweeting and blogging as they go.
During their 10,000 epic road trip, which takes in Europe, Russia and the wild Siberian steppe, Team Bataar Hero (Bataar as in Mongolian capital Ulan Bataar - see what they did there?) will be road-testing some of the latest F5 technology.
Key to the endeavour is the vendor's BIG-IP Edge Client, running Windows 7, which will allow the team to maintain connectivity via whatever type of network - private or public WiFi, Ethernet etc - is available, without having to use multiple devices to stay online.
The client will be backed up and supported by a BIG-IP Edge Gateway remote access solution at F5 HQ in the US.
F5 is planning to hold a series of events to support the team over the coming weeks, raising funds to support the team's chosen charity, Mercy Corps.
"We are excited to use BIG-IP Edge Gateway's capabilities under these unusual conditions," said team member Brian Shrader. "Our team will be taking secure remote access into new territory and we appreciate the opportunity to push the use of this technology forward while keeping the team conencted throughout its journey."
All the best to all of them.
MicroScope+
Content
Find more MicroScope+ content and other member only offers, here.