Hells bells, wheels come off Dell Streak stunt
I laughed out loud at the story about the Dell staffers arrested after a PR stunt went badly wrong. Hats off to the marketing geniuses who decided it would be really smart for someone to run through densely staffed areas at the company's HQ dressed in black with a skull-pattern mask holding small me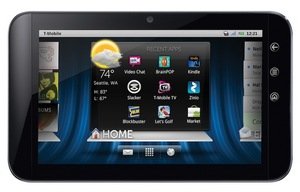 I laughed out loud at the story about the Dell staffers arrested after a PR stunt went badly wrong. Hats off to the marketing geniuses who decided it would be really smart for someone to run through densely staffed areas at the company's HQ dressed in black with a skull-pattern mask holding small metallic items aloft and yelling 'go to the lobby'.
Sadly, they forgot to take into account that some of the 400 workers at the Dell building might get worried and call the police to report sightings of "masked and armed men".
I'm not sure this is quite the publicity Dell wanted when it comes to demonstrating the Streak 7's integration capabilities with the Harley Davidson Road King. Still all publicity is good publicity.
Quite why this particular aspect of the product needed to be highlighted and why employees needed to dress up as Hells Angels as a result is beyond me. But boy is it funny and somehow in keeping with the Hells Angels' motto; "When we do right, nobody remembers. When we do wrong, nobody forgets."
MicroScope+
Content
Find more MicroScope+ content and other member only offers, here.