Harbour provides a safe port in storm with Business Recovery Forum
Here's Jeremy Harbour, a man who can't stop himself getting involved. You want to say to him: Leave it Jeremy, they're just not worth it! Harbour has just launched a new trade association, The Business Recovery Forum (BRF), a not-for-profit association, built around an elite membership of experienc
This Article Covers
RELATED TOPICS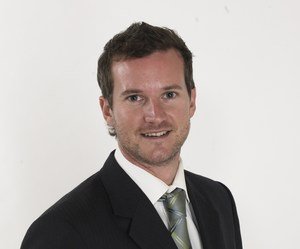 Here's Jeremy Harbour, a man who can't stop himself getting involved. You want to say to him: Leave it Jeremy, they're just not worth it!
Harbour has just launched a new trade association, The Business Recovery Forum (BRF), a not-for-profit association, built around an elite membership of experienced business turnaround specialists.
Calling in the BRF should not be a badge of shame! The BRF recognises that any well-established and efficiently run business can run into trouble.
When it does, the decline can be swift and painful. Many businesses fail every day and never realise their market potential. All because they had no access to the specialist expertise that could solve their problem. This is where the BRF comes in.
Harbour says the BRF can deliver one-to-one guidance and insight, in tandem with the skills and resources needed to get businesses back on track.
"When a BRF member agrees to help a business they are making a firm and lasting commitment," he says.
More importantly, they won't ask a business to pay upfront fees. Sometimes, the person who delivers the killer blow is the one who throws the life belt at you.
Not this time, he promises.
In a 20 year career, Harbour has started many businesses and has grown an organisation to 130 employees with £10m revenues.
More recently he has also completed over 20 company acquisitions, mostly distressed, and many exits. His knowledge of insolvency and company law and gift for creative deal structures means he needs little or no funding and no bank leverage.
Harbour has got his fingers in all kinds of sectors: health clubs, music schools, IT support, telecoms, training, business process outsourcing, cleaning, air conditioning & a cooking school. They should make a TV programme about him, not Alan Sugar! He's better looking too.
But hang on. Surely it takes more than refinancing to turn a business round. Or does it?
Does he do any coaching? Has your business been harboured?
Answers on the forum, below, please!
MicroScope+
Content
Find more MicroScope+ content and other member only offers, here.