Gridsure could save us all from the expensive tyranny of passwords
Who can remember their passwords? Nobody. And yet IT security managers always insist on giving us a random, patternless string of alpha numerics to commit to memory. One for each of the hundreds of systems we're forced to log into every day.Small wonder that we waste many millions of pounds every ye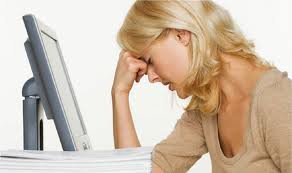 Who can remember their passwords? Nobody. And yet IT security managers always insist on giving us a random, patternless string of alpha numerics to commit to memory.

One for each of the hundreds of systems we're forced to log into every day.

Small wonder that we waste many millions of pounds every year fiddling around and trying to remember our code or waiting for the support desk to respond.

It's long been established that humans remember shapes much more effectively. So why has it taken millions of wasted man hours for the IT industry to come up with the idea of pass pictures?

Still, let's not complain, we should be grateful to Stephen Howes, the Cambridge techie who can up with the idea of pass-pix. (Being a techie though, he's decided to categorise his invention as pattern based authentication. Fair trips off the tongue, doesn't it?)

It doesn't matter what you call it, Howes' GrIDsure products have made security access far easier and cheaper to manage. End users are presented with a grid of numbers, from which they choose the numbers that recreate the sequence of shapes that makes up their ID. This simple ID system can be used for one or two factor authentication , without the pain and the loss that are normally associated with this level of security.

The man is a genius! And so is the new CEO of the company, judging by his record. Daniel Mothersdale has worked his magic previously at Webroot, Brightmail and nCipher.
The product is brilliantly simple and effective. A trial with Credit Agricole was so successful (only two users out of 300 ever needed the help desk) that the bank has rolled out the system to 3000 users.

So now they are so busy they need resellers to sell this no-brainer into other corporations and public sector organisations. Better still, you can rebadge the software as your own.
Interested channel partners should contact Mothersdale at GrIDsure.

MicroScope+
Content
Find more MicroScope+ content and other member only offers, here.