Four hundred new jobs is a drop in the ocean
Some good news from BT, which is doubling the number of apprenticeships available to 400 after being overwhelmed with applicants earlier in the year. The newjoiners willtake on roles in IT, telecoms, electrical systems and customer serviceas they study for a BTEC qualification or foundation degreean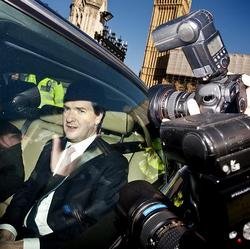 Some good news from BT, which is doubling the number of apprenticeships available to 400 after being overwhelmed with applicants earlier in the year.
The new joiners will take on roles in IT, telecoms, electrical systems and customer service as they study for a BTEC qualification or foundation degree and help BT make good on its plans to make the nation's broadband infrastructure fit for purpose.
It's a very welcome sight to see a company of this scale hiring, but in the wake of last week's cuts I have to say that creating 400 jobs seems like a drop in a vast ocean.
Of course, if we're being mathematically exact about things, and the forecast of 490,000 redundancies from the public sector is accurate, each of the 35 business leaders who wrote to the Telegraph last week saying the private sector could absorb the impact of the cuts - including BT's Ian Livingston - will need to hire 14,000 new employees each!
I hope the private sector can absorb the redundancies that will come to pass as a result of George Osborne's Comprehensive Spending Review, and of course I am not actually being serious when I suggest that all 490,000 redundancies will come at once, or that the firms whose bosses put their names to the letter should be made to hire them all (although it would be very funny).
However, I do worry that in the current climate, private business is being expected to take on a burden that will be create too many problems to be worth the time.
For example, do public sector employees come fully equipped with Cisco CCIE certifications? Can they plug in a switch, configure a data centre, sell a hosted service? Of course not.
The investment in skills training alone would seem to me to be more than many channel businesses would be willing to bear right now. And I doubt George Osborne is going to give us the money for it.
Photo courtesy Rex Features
MicroScope+
Content
Find more MicroScope+ content and other member only offers, here.