Failed presidential candidate Ralph Nader lays into Cisco boss
Failed US presidential candidate Ralph Nader, who was infamouslyaccused of splittingthe close vote that allowed George W Bush into office, is now taking on soft-spoken Cisco CEO John Chambers. Nader, a well-known progressive environmental and consumer rights activist, also appears to have ploughed a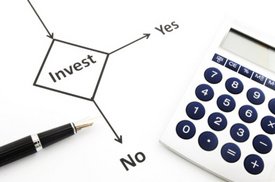 Failed US presidential candidate Ralph Nader, who was infamously accused of splitting the close vote that allowed George W Bush into office, is now taking on soft-spoken Cisco CEO John Chambers.
Nader, a well-known progressive environmental and consumer rights activist, also appears to have ploughed a lot of cash into corporate America (may as well hedge your bets eh, Ralph?) and is now hopping mad that the money he put into Cisco isn't doing better.
According to the Wall Street Journal, Nader has written to Chambers to brand Cisco's performance as appalling and in a subsequent interview called on the firm to raise its shareholder dividend, saying: "If they can't give shareholders value then they have to give cash."
Nader is calling for a one off one dollar per share pay-out, and also wants Cisco to up its annual dividend, which it only started paying out this year. He is threatening to lead a shareholder revolt.
In fairness to Nader there is a little wiggle room here; Cisco's annual dividend is $0.24 per share, a return of about 1.6 per cent, and other tech companies pay out more.
Incidentally the Journal also reports that apparently, John Chambers used to walk the corridors at Cisco giving out ice creams. What a guy!
Photo courtesy: iStockPhoto
MicroScope+
Content
Find more MicroScope+ content and other member only offers, here.