Customers fed up with mobile calls dropping out? Sell them a femtocell from ip.access
Businesses that find their mobile calls dropping out are three times as likely to dump their operator. But that won't solve their problems. An S class femtocell from ip.access might! Consumers can now guarantee their mobile will work at home or in the office, as they can get their own dedicated cell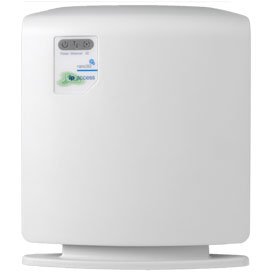 Businesses that find their mobile calls dropping out are three times as likely to dump their operator. But that won't solve their problems. An S class femtocell from ip.access might!
Consumers can now guarantee their mobile will work at home or in the office, as they can get their own dedicated cell, giving them fantastic data speeds, for as little as £50.
In future it will be a platform for providing services, based on the fact that your mobile is in range of a home or office cell.
Ip.access can integrate with Facebook, ideal for getting an SMS when you arrive home. It can integrate with AlertMe too, giving the users remote control of lights and other devices at home.
The main selling point of this new S class femtocell is it avoids dropped calls, dead spots and slow data.
Mobile operators should make them available to their customers so that they can use their phones indoors, where the signal is often reduced by the walls of the building.
Femtocells are offered by mobile operators to their customers. In most cases the cost is between £50-100. But they are sometimes given away for free to selected customers.
AT&T has recently announced that they are offering selected customers they consider likely to benefit a few 3G microcell which is the ip.access design and delivered in partnership with Cisco.
MicroScope+
Content
Find more MicroScope+ content and other member only offers, here.