Crooks do porridge after $20m Cisco scam
A cautionary tale on Network Noise for you this morning, proving that when you're up against the might of a leading tech firm, crime doesn't pay. According to theThe Arizona Daily Star, the owners of an Italian restaurant have been banged up for a total of 21 years after bilking Cisco out of $20m wo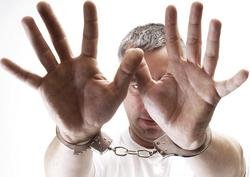 A cautionary tale on Network Noise for you this morning, proving that when you're up against the might of a leading tech firm, crime doesn't pay.
According to the The Arizona Daily Star, the owners of an Italian restaurant have been banged up for a total of 21 years after bilking Cisco out of $20m worth of fraudulent orders.
Restaurateurs Mario and Jennifer Easevoli set up a firm called Synergy Communications in North Carolina, and then proceeded to scam Cisco by submitting made-up claims for replacement kit through a services contract with the networking giant.
The replacement Cisco parts were shipped to UPS-owned mailboxes in several states, said the US Justice Department.
Both pleaded guilty to conspiring to commit money laundering, while Mario Easevoli and accomplice Alan Conway both copped an additional charge of mail fraud.
The Easevolis were given sentences of 12 years and seven months, and nine years respectively.
Conway, of North Carolina, was handed a four year sentence for his part in the scam.
The trio will also have to repay Cisco a total of $21.7m.
Photo courtesy Creativ Studio Heinemann, WestEnd61, Rex Features
MicroScope+
Content
Find more MicroScope+ content and other member only offers, here.