Corporate Social Responsibility - how to conserve water in the company showers
If you don't provide showers for your bike riding members of staff, they're likely to kick up a stink when they're in work. In more ways than one! But all that water consumption will play havoc with your corporate social responsibility strategy.An Eco Showerhead could be the answer. It's a great gif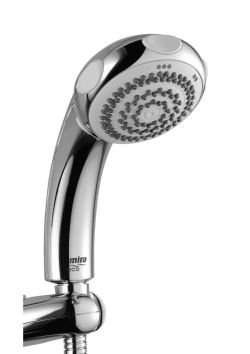 If you don't provide showers for your bike riding members of staff, they're likely to kick up a stink when they're in work. In more ways than one! But all that water consumption will play havoc with your corporate social responsibility strategy.An Eco Showerhead could be the answer. It's a great gift to your reseller partners too!
The
Mira Eco showerhead
saves up to 75 per cent of the water normally used when showering, yet still delivers a wet, drenching shower.
It uses 'ecofficient' technology, which aerates the water droplets, creating larger drops that explode on impact [Explode on impact?!! - Ed] to provide greater coverage while reducing the amount of water used.
At £40.80 it's cheap enough to get on expenses without anybody asking questions, so get fiddling!
MicroScope+
Content
Find more MicroScope+ content and other member only offers, here.