Column: Take customer ties to new levels in 2012
Billy MacInnes sees cause for optimism in Gartner's predictions around cloud and BYOD. Earlier this month, Gartner unveiled its predictions for the next few years and there were no prizes for guessing the two trends which dominated the list: cloud and consumerisation. We've all been hearing about cl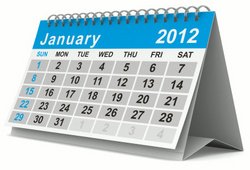 Billy MacInnes sees cause for optimism in Gartner's predictions around cloud and BYOD.
Earlier this month, Gartner unveiled its predictions for the next few years and there were no prizes for guessing the two trends which dominated the list: cloud and consumerisation. We've all been hearing about cloud for a long time now and there's definitely a lot of movement there - witness SAP's $3.4bn acquisition of SuccessFactors on 5 December and Oracle's $1.5bn purchase of RightNow not so long ago.
Consumerisation is also a trend that's generating a lot of noise, particularly now that tablets and smartphones have really started to gain traction. There was always a significant amount of scepticism over consumerisation when the emphasis was on notebooks and netbooks to help provide the impetus for companies to try and accommodate it, but the arrival of iPhones and iPads (followed by the Samsung Galaxy), has taken it to a different level.
The good news for the channel is that both of these technology trends give partners an opportunity to get involved with their customers at another level and provide an extension to their existing relationship. In some ways, they could help to strengthen ties between the customer's IT department and the channel partner, especially if the partner can manoeuvre itself into the position of trusted adviser helping a stretched IT operation to deliver the relevant and required cloud and consumerisation solutions to the business.
At the same time, cloud and consumerisation also present channel partners with the opportunity to engage with other parts of the customer's business that are actively seeking to incorporate them into the overall IT ecosphere and then to act as a bridge back from the business to the IT department. To do so, they will need to be able to talk to other parts of the business in a language they understand but the consumerisation of IT, in particular, is already changing the vocabulary used in many of these types of conversations.
While this may prove an overly optimistic view on what could happen, I see no reason why it can't. Of course, inertia is a continual threat that could hold channel partners back from taking a lead in the cloud computing and consumerisation trends, but if they can overcome that in their own operations, they can also help customers and their IT departments to do the same.

MicroScope+
Content
Find more MicroScope+ content and other member only offers, here.