Colt ships a datacentre to Iceland. Hope they got cash upfront
Data centre retailer Colt, which claims to have pioneered the home delivery service for datacentres, has shipped a big order to an address with a questionable credit record. Is Colt's unconfined joy over this deal (they even put out a press release!) premature? Colt has announced that Verne Global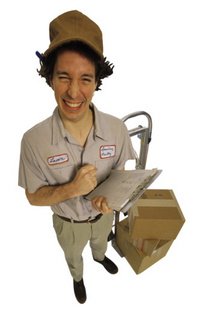 Data centre retailer Colt, which claims to have pioneered the home delivery service for datacentres, has shipped a big order to an address with a questionable credit record. Is Colt's unconfined joy over this deal (they even put out a press release!) premature?
Colt has announced that Verne Global chose its modular data centre for a zero emission data centre campus, based in Keflavik, Iceland.
The firm makes the data centres in the UK and will ship to Iceland early next month, with the system becoming functional by the end of the year, says Colt.
Colt claims its four month build time is 18 months quicker than a traditional build and says the modularity makes it a scalable long term proposition.
Yes, but has Verne Global paid yet? Did they sign for it? What if no one was in, would Colt have just left it on the door step?
I'm sure Colt's shareholders will want to know. Come on Mr Ruddock, explain yourself.
Photo courtesy Comstock
MicroScope+
Content
Find more MicroScope+ content and other member only offers, here.