Burnside hybrid mobiles are easy to use, but hard to lose
Computer Weekly has an interesting piece about Tesco equipping 1,000 stores with mobile phones that look like desk phones. These fixed mobile hybrids are handy because they're mobile without being stealable, convenient without being massively expensive, easy to use but not easy to lose. But, there'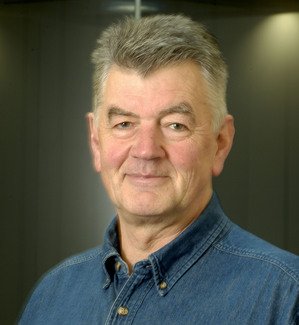 Computer Weekly has an interesting piece about Tesco equipping 1,000 stores with mobile phones that look like desk phones.
These fixed mobile hybrids are handy because they're mobile without being stealable, convenient without being massively expensive, easy to use but not easy to lose. But, there's also an interesting story about the gentlemen behind the company who supplied Tesco with these handsets.
David Robson, founder of Burnside Telecom, was one of the early pioneers of mobile telecoms and is the first winner of the GRIST Award (Great Ideas in Science and Technology) granted by the University of Surrey. Another is Nils Martennson, who founded Technophone. Technophone's first product, the Pocketphone, went ballistic and and immortalised its founders in mobile folk lawwhen they eventually sold the company to Nokia in 1991. By this time it was the fourth largest mobile maker in the world. The Pocketphone cost £1990 and could tab between Cellnet and Vodafone networks at the push of a button. Revolutionary at the time.
Burnside specialises in GSM desktop mobiles, such as the hybrids supplied to Tesco. There's a massive untapped market in government departments, local and police authorities. Old people's homes and hospitals are crying out for them, as biddies like the reassurance of a traditional desktop phone, even if it does have a SIM card in it.
Burnside is looking for channel partners. Don't try and sell any of their mobiles to 10 Downing Street though - another channel partner has already got there!
MicroScope+
Content
Find more MicroScope+ content and other member only offers, here.