BlueAnt makes better mobile gadgets for shouty Apprentice wannabes
The awful mobile apps featured on The Apprentice were totally Amstrad.Nick Booth exploressome much better gizmos. The concept of customer relationship marketing always makes me nervous. Handing over your credit card is NOT a sign thatyou want 'a relationship'. Got that, Alan Sugar's Apprentices?Earl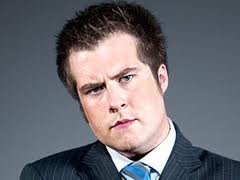 The awful mobile apps featured on The Apprentice were totally Amstrad. Nick Booth explores some much better gizmos.
The concept of customer relationship marketing always makes me nervous. Handing over your credit card is NOT a sign that you want 'a relationship'.
Got that, Alan Sugar's Apprentices? Earlier this series they talked about customer relationships as they created some truly awful mobile apps.
Why bother? There are brilliant gadgets on the market that are perfect for the mobile meshuganas who appear on this ghastly programme.
The BlueAnt Q2 headset is great for when you're in a shouty meeting in the back of a cab after your latest failed assignment; it cuts out the background bleatings of fellow team members, so only your excuses can be heard.
If you're in an outdoor market, a T1 headset masks the howling of the wind and the costermongers and keeps working even if you fall off your towering ego and crash to the ground.
Blackberries are relentlessly plugged on The Apprentice, but the best gadget for gobby idiots on public transport (the BlueAnt S4) is made for Android phones. It lets you shout loud vocal commands for your phone and your audience. "Get me Bill Gates on the line. Now!" There's no better platform for ostentatious dictation.
Any status conscious Apprentice will love the Jabra Freeway in-car speakerphone. It gives you hands free calls, surround sound and background noise cancelling. Better still, it loudly announces all incoming callers, like a sort of electronic Master of Ceremonies. "Sir Alan Sugar is calling". One should never name drop - the Queen told me that - when a mobile can do it for you.
Another status synthesizer is FakeCallapp.com. Use it to schedule a pretend call from a prestigious name in your contacts box. Put 'Alan Sugar' into your contact directory. Then have 'him' fake call you in front of your new game show contestant friends.
Meanwhile, SugarCRM Mobile, they say, 'handles customer relationships on the go'. Yuck! When marketing managers think you're 'in a relationship', it's time to apply for a restraining order. If only there was a mobile app for that!
Photo courtesy BBC
MicroScope+
Content
Find more MicroScope+ content and other member only offers, here.