Alec Baldwin flogs Cisco TelePresence
The news that product placement is to be allowed on commercial TVin the UK reminded Network Noise of a recent episode of US sitcom 30 Rock, starring Alec Baldwin and Tina Fey. In this sceneBaldwin - tongue firmly in cheek - shills for Cisco's "cutting edge" videoconferencing technology, de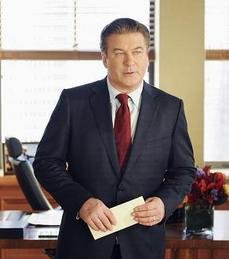 The news that product placement is to be allowed on commercial TV in the UK reminded Network Noise of a recent episode of US sitcom 30 Rock, starring Alec Baldwin and Tina Fey.
In this scene Baldwin - tongue firmly in cheek - shills for Cisco's "cutting edge" videoconferencing technology, declaring it "the gold standard by which all business technology is judged".
This got us to thinking about how other companies in our sector could best exploit (sorry, leverage) the imminent relaxation of Britain's advertising media laws.
Maybe Virgin Media and BT could pay to show customers struggling with their home broadband equipment on Coronation Street.
Or perhaps a plot line in the next series of Downton Abbey could feature Hugh Bonneville dealing with his HP Networking account manager after setting up a small reseller in the village.
And Ice Road Truckers would be enlivened no end if its subjects were shipping goods from Westcon Convergence.
Any other suggestions warmly welcomed.
Photo courtesy: NBCUPHOTOBANK/Rex Features
MicroScope+
Content
Find more MicroScope+ content and other member only offers, here.