Evesham founder Richard Austin pops up at Centerprise
Evesham co-founder and chairman Richard Austin back in the channel after six year absence
Richard Austin, co-founder and former chairman at now defunct UK computer manufacturer Evesham has returned to the industry after a six year absence to take up the role of group marketing and communications director at Centerprise.
Channel veteran Austin is the second blast from the industry's past to resurface at Centerprise in the space of just a few weeks, following the appointment of former Stone director Sam Kazerounian last month.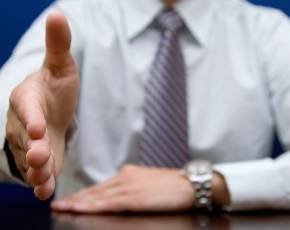 In his previous life Austin helped build the Evesham brand – which he founded in 1983 as Evesham Micros, an Amstrad reseller – up into one of the UK's largest independent PC suppliers following the launch of its own brand of PCs in 1992, and took the business to turnover of £104m.
Unfortunately the firm ran into trouble following the withdrawal of the government's Home Computer Initiative by Gordon Brown in 2006, and went into administration the following year.
Citing a need for a break from the struggling PC industry, Austin left Evesham in early 2008 following its rescue by Time founder Tahir Mohsan's Dubai-based PCC Technology, but the business proved unsalvageable and was dissolved at the start of 2009.
In his new role, he will take charge of the marketing and communications function across the Centerprise Group's company estate, including MSP Centerprise International and disaster recovery and business continuity specialist ADAM Continuity.
"After an almost six year absence I am thrilled to be back in the IT industry," said Austin. "I plan to use the skills I learned taking Evesham Micros from zero to £104m turnover in helping Centerprise continue their success."
He added: "Since my introductory day at Basingstoke my head has been buzzing with ideas, I can't wait to get on with it!"
Centerprise Group CEO Garry Stevens said the firm had now put in place a solid group management structure to support each of the individual businesses within the group.