Why the Cloud is smoking Part 1
As part of an investigation into Cloud Computing, your correspondent found himself in a prison, composed entirely of fags. It's National No-Smoking Day, apparently. People like your columnist are being targeted in a government funded clamp down. Yesterday this column found itself confined to a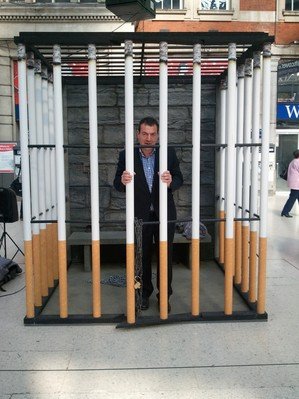 As part of an investigation into Cloud Computing, your correspondent found himself in a prison, composed entirely of fags.
It's National No-Smoking Day, apparently. People like your columnist are being targeted in a government funded clamp down. Yesterday this column found itself confined to a prison made of fags at Waterloo Station. It's all designed teach us a lesson.
Why? What are we doing wrong?
Aren't clouds supposed to be de rigeur these days? Marlboro Light man's clouds tick all the fashionable boxes. They're private - we always go outside. They're collaborative - complete strangers are invited into our cloud, if they're the right sort. And by necessity people in the smoking cloud do all their thinking outside the box.
Yes, this type of cloud is to die for.
By comparison, our opponents' technology is pretty ropey.
One gadget they tried on me gave a zero reading for carbon monoxide. (Result!)
Another said I have the lungs of a man fifteen years my junior. Get in!
Truly, the cloud is smokin'!
To test your lungs, get down to Waterloo Station concourse today
MicroScope+
Content
Find more MicroScope+ content and other member only offers, here.