Snail mail still rules up north
This will probably come as no surprise to the average Mancunian, Scouser or Geordie, but it turns out that people in the north would rather take things slowly and have a friendly face-to-face meeting and have little truck with any of that poncy video-conferencingmalarkey. A poll of 5,000 UK firm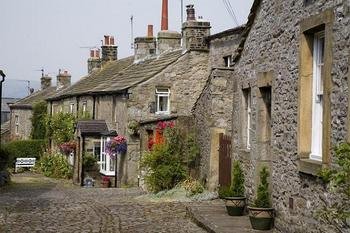 This will probably come as no surprise to the average Mancunian, Scouser or Geordie, but it turns out that people in the north would rather take things slowly and have a friendly face-to-face meeting and have little truck with any of that poncy video-conferencing malarkey.




A poll of 5,000 UK firms commissioned by ISP Virgin Business Media has highlighted the existence of a north-south divide in the communications market.




Organisations up north ( pictured) seem to prefer to make direct phone calls from their land-line or schedule a personal meeting, while businesses down south were spearheading more digital ways of keeping in touch.




The desk phone is still seen as the most important communications channel in the North, where 71% of firms rated it as critical, while 67% said human contact mattered most.




Meanwhile, keeping in touch with colleagues and customers through social networks was found to be most popular in London - which has the most Twitter users in the country - and lowest in Northern Ireland.




Londoners also had a lower opinion of the humble postie, with just 11% of firms in the capital saying snail mail was essential to them, while in Yorkshire, this rose to 37%.




Virgin Media Business commercial director Andrew McGrath (possibly Scottish) said that the evolution in communications that has gripped the business world in the last few years had been far more pronounced in the south, where many firms are almost entirely dependent on emails and mobile technology to get thing done.




But, he continued, there was still a case to be made for taking things easy.




"It's vital that organisations don't completely dismiss traditional comms channels in favour of trendy online tools. Companies must take a multi-channel approach to their communications, as this will allow them to build strong relationships through human contact, whilst benefiting from the mobility that modern tools allow," said McGrath.




I have to agree with the sentiment. Great as we have found tools like Twitter to be in our work, for a journalist as much as anybody else there is still always something to be said for getting out there and meeting people. I'm a born-and-bred Londoner but I'll definitely be taking a tip from our friends in the north.
MicroScope+
Content
Find more MicroScope+ content and other member only offers, here.