Meet John Chambers, Huawei's new marketing star
MicroScope has long been a fan of Cisco CEO John Chambers. We admire him for, among other things, his easy-going manner, his old school Southern charm and his willingness to be outspoken and candid when it comes to the big issues of the day. Whether it's the strength of the economic recovery, public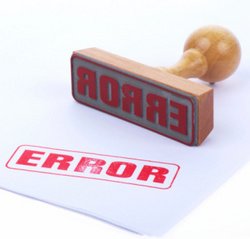 MicroScope has long been a fan of Cisco CEO John Chambers.
We admire him for, among other things, his easy-going manner, his old school Southern charm and his willingness to be outspoken and candid when it comes to the big issues of the day.
Whether it's the strength of the economic recovery, public sector spending patterns, or simply an observation on the state of the switching market, John Chambers is the man with a pithy quote for all occasions.
But with his recent statements about Cisco's Chinese rival, Huawei, Chambers seems to have rather hit a duff note.
In fact, Huawei's marketing department should probably send him a fruit basket to say thank you.
In remarks made to the Wall Street Journal Chambers, who has previously identified Huawei as more of a competitive concern to Cisco than, say, Avaya or Juniper, suggested that Huawei was a company that did "not always play by the rules" when it came to respecting the intellectual property of others.
According to the paper Chambers was pressed further on what he meant by this, but failed to disclose any incidents in which Cisco had actually had technology ripped off by Huawei.
It would have been quite one thing for Chambers to recognise a worthy competitor, it is quite another to resort to accusations that are not backed up.
To anybody watching it implies that Chambers is running scared and there is a chance Huawei could have Cisco on the ropes. This should be a massive morale booster to Huawei and its channel partners, and welcome information to its other competitors.
Whatever you think of Huawei, its practices or its alleged links to the Chinese military, it is a recognised global player on the networking stage, with hundreds of large telco customers under its belt and an active channel programme.
Is the paranoia of certain governments and enterprise buyers with regard to Huawei's aims justified? I cannot say for sure, but I genuinely believe that going on its recent history and statements, Huawei is not some kind of Chinese fifth column.
This is not to say that Cisco should not have good reason to be concerned about Huawei. Actually, it should be concerned, but probably not for the reasons that Chambers describes.
For example as we explored recently on MicroScope.co.uk, there is a very real chance that the emergence of more powerful network software solutions could render the cachet of having a rack full of Cisco kit in your datacentre substantially meaningless. Wouldn't Cisco's energies be better spent tackling the technical evolution it faces, rather than attacking its competitors? I think so.
Chambers would perhaps do well to consider the impact of his words more carefully in future.
MicroScope+
Content
Find more MicroScope+ content and other member only offers, here.