If you see Hans, help him out
This Friday a(possibly slightly unhinged) Swedenamed Hans Eriksson will take to the streets of London to conduct a 24-hour experiment in video streaming and social media engagement. Hans is the chairman of live broadcasting service Bambuser, and from midday on 9 September will be pounding the capita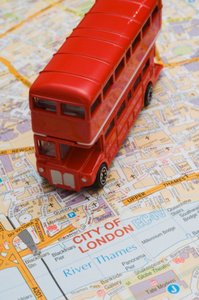 This Friday a (possibly slightly unhinged) Swede named Hans Eriksson will take to the streets of London to conduct a 24-hour experiment in video streaming and social media engagement.
Hans is the chairman of live broadcasting service Bambuser, and from midday on 9 September will be pounding the capital's streets broadcasting everything he encounters live on his mobile phone.
Hans' itinerary will be set entirely by his online audience, and Hans is encouraging his audience to send him off the beaten track and explore parts of the city that tourists rarely get to see.
"I'm totally at the mercy of the public and their recommendations [and] I'm totally open to suggestions about where I should go," says Hans.
"I know I'm also going to be tired, hungry and thirsty at times, so suggestions about the best places where I can chill out and refuel will be gratefully received," he adds.
The experiment does have a serious purpose, Hans is hoping to test the technical boundaries and capacity of live video streaming, not to mention the power (or lack of same) of social media.
Potential agenda-setters can follow Hans' progress via his Tumblr. But please resist the temptation to send him to brothels, crack dens, or Peckham...
MicroScope+
Content
Find more MicroScope+ content and other member only offers, here.