Happy birthday, Brocade
Brocade is cracking open the bubbly this week to celebrate the day, 15 years ago, when it first drew breath in a small storefront with a cardboard box serving as a conference table. And we at MicroScopethought it was high time to embarrass the teenaged company in front of its friendswith a baby phot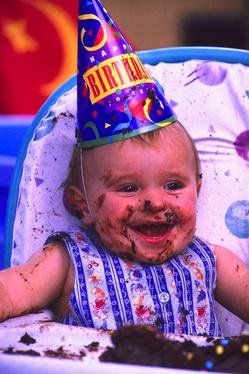 Brocade is cracking open the bubbly this week to celebrate the day, 15 years ago, when it first drew breath in a small storefront with a cardboard box serving as a conference table.
And we at MicroScope thought it was high time to embarrass the teenaged company in front of its friends with a baby photo!
On August 22nd 1995, foudners Seth Neiman, Paul Bonderson and Kumar Malavalli realised (apparently out of the blue) that storage connectivity and scale was going to be a choke point in IT performance and determined that Fibre Channel was likely to be the solution.
With such perception maybe they could help pick my Euromillions numbers this Friday.
Flash forward to the present day, and with nearly five billion devices plugged into the Internet, the network plumbing companies like Brocade and its competitors remain at the forefront of the evolution of the web.
Said EMEA veep Alberto Soto: "In thinking about how technology has evolved over the past 15 years, the most remarkeable transformation is how we have adapted to technology."
He continued: "If the past 15 years have been about adapting to technology, then my hope is that we can leverage technology to solve problems in education, healthcare, the environment and the economy. That is a legacy we would all be proud of."
Brocade, incidentally shares its special day with, among others, Chinese leader Deng Xiaoping, author Ray Bradbury, actress Honor Blackman and singer Tori Amos.
MicroScope+
Content
Find more MicroScope+ content and other member only offers, here.