Denman's Diary: Mobile World Congress 2011 is all about collaboration
It may have rained for most of the first day, but so far, Mobile World Congress has been anything but a wash out, writes Openwave chief executiveKen Denman Official visitor numbers have yet to be announced, butthe place seemed to bepacked. The Openwave hospitality suite was filled with visitors all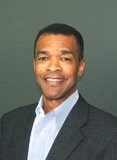 It may have rained for most of the first day, but so far, Mobile World Congress has been anything but a wash out, writes Openwave chief executive Ken Denman
Official visitor numbers have yet to be announced, but the place seemed to be packed. The Openwave hospitality suite was filled with visitors all day as people stopped by talk, get product updates and see product demos.

The buzz, excitement and energy have been striking on a day when many attendees are usually still arriving.

Mobile World Congress is unique in the sense that it isn't just a sales platform. The annual event is an opportunity for everyone in the mobile industry, regardless of size, to come together and share ideas. How fitting then, that one of the key themes this year is collaboration.

Few can have missed hearing the news about Microsoft and Nokia last Friday in a deal that will see the two companies develop Nokia handsets based on the Windows Phone 7 platform. Whether you view the deal as a pragmatic move or as a desperate measure, that announcement has really set the tone for this year's show with conversations about its impact taking place all over the Fira.

I'm a firm believer that collaborating with other bodies within the ecosystem is essential for long term success. Today, we announced a partnership of our, an agreement with Juniper Networks to build a solution that will improve the delivery of video over mobile networks, integrates our own Media Optimizer into Juniper's Media Flow offering.

With the growing demand for new business models to help drive up and downstream revenues, there needs to be a greater sense of overall collaboration within the entire mobile ecosystem, especially if operators are to reap the full rewards of effective mobile marketing campaigns and cross-sell opportunities. Whether or not they come to fruition, Mobile World Congress is the ideal breeding ground for these types of conversations. We're excited to see what the next few days will bring.
MicroScope+
Content
Find more MicroScope+ content and other member only offers, here.