Can you tell what it is yet? A journalist's lament
It's a sad yet inevitable fact of life in this sort of game that a lot of the same old stories come around again and again. Take the good old technology partnership, a stalwart in these parts; two vendors, both alike in dignity, in fairMaidenhead where we lay our scene... Yes, sometimes the plot is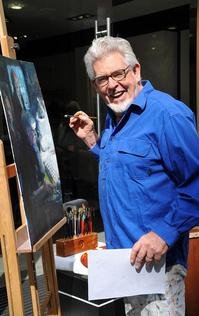 It's a sad yet inevitable fact of life in this sort of game that a lot of the same old stories come around again and again.
Take the good old technology partnership, a stalwart in these parts; two vendors, both alike in dignity, in fair Maidenhead where we lay our scene...
Yes, sometimes the plot is so in your face that we can all already tell it's a kangaroo bouncing across the Outback before Rolf has finished with the charcoal outline.
Although in our case it will be less to do with marsupials and more to do with a 'strategic enhancement to our portfolios that, going forward, will allow our end-users and partners to leverage our (almost certainly) cloud based expertise.'
And when the PR email says 'I can't give you more details at this stage' my brain is already filling in the blanks.
So I can confidently say that next Monday a unified communications vendor will announce a technology partnership with a PC vendor.
It will probably involve adding comms tools to desktop solutions and it will almost certainly enhance enterprise mobility in some form.
I shall wish them pre-emptive good luck with it.
MicroScope+
Content
Find more MicroScope+ content and other member only offers, here.