Alcatel-Lucent's Ben Verwaayen talks green in Davos
Alcatel-Lucent CEO Ben Verwaayen has once again taken to the blogosphere from this year's World Economic Forum in Davos, Switzerland, and high on his agenda is the revival of greennetworks as an industry talking point. Verwaayen contends that the industry must take stock of the needs of the vast eme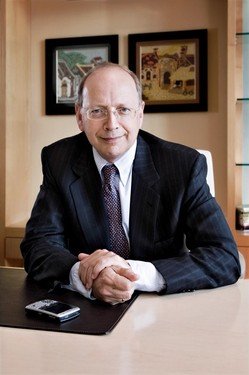 Alcatel-Lucent CEO Ben Verwaayen has once again taken to the blogosphere from this year's World Economic Forum in Davos, Switzerland, and high on his agenda is the revival of green networks as an industry talking point.
Verwaayen contends that the industry must take stock of the needs of the vast emerging technology markets in India, China, Brazil and other fast-growing majority world states.
"How," asks Verwaayen, "do we get Green out of the talking shop into reality? Remember the Internet in the 80's? When so many went into their garages and invented the world we are now used to?
"Well, Green can be the same motor for innovation. Again the sound of excitement out of the garages will inspire a new wave of economic growth."
Writes Verwaayen: "The Indian consumers, the consumers from Argentina, the young savvy African consumer ... will dictate a change, a shift to inclusiveness and differentiation. With a scale of cultures and common underlying use of modern communication tools."
In other words, by paying attention to the growing needs of the world's poorer countries, we can take stock of how best to use the network to improve our own lives, and that of the planet.
It is great to see green ICT becoming a force again, having been somewhat forgotten during the global economic crisis.
Verwaayen lends weight to a persuasive argument that many in the channel are already making.
Last November, Network Noise spoke with Ashkar Sheibani, the CEO of networking repair outfit Comtek.
Sheibani takes the view that the industry is still far too wasteful, and that as pressure on the planet's resources increases we will collectively need to reuse and extend the life of network kit, and adjust our business models accordingly.
China's restrictions on exports of rare earth minerals vital to the electronics trade will up the pressure to be more sparing with the kit that we buy in future, as we saw earlier in January.
This is a story that we will doubtless return to.
MicroScope+
Content
Find more MicroScope+ content and other member only offers, here.