Daisy Group agrees to £494m takeover
After nearly three months of uncertainty, Daisy announces that a deal has been struck
Daisy Group today announced that it is to be bought out by a consortium, headed up by its chief executive Matthew Riley.
The consortium, made up of Riley, Toscafund and Penta Capital, will pay 185p per share, valuing the telecom provider at £494m.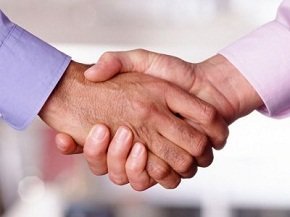 Daisy Group was approached by the consortium back in July and confirmed the details in August. The initial offering was for 190p per share. There have since been two extensions as an independent committee of the board considered the approach. The offering agreed today represents a 16.4% premium on the company's closing price on July 25, the last business day before the approach.
"I am pleased that we have reached agreement on the terms of an offer that represents a good outcome for Daisy shareholders and enables them to exit at a premium for cash," said Christina Kennedy, senior independent non-executive director of Daisy.
"The independent directors believe that the offer represents good value and an attractive balance between the future opportunities and risks facing the business and have therefore decided to recommend unanimously the consortium's offer to Daisy shareholders," she added.
Daisy, which was founded by Riley in 2001, has become known as one of the most acquisitive tech businesses in Europe, snapping up 22 companies in the past six years; however, with the evolution of telecoms in recent years, it has struggled to maintain relevance in the marketplace.
It is expected that the delisting will be followed by comprehensive internal changes, however, in order for Daisy to regain momentum, it is going to need to address the legacy elements of its portfolio.
Commenting on the offer, CEO Matthew Riley said: "The Company has enjoyed loyal support from its shareholders over the five years it has been quoted on AIM. The Offer provides Daisy shareholders with a cash premium today and represents a positive development for our 59,000 customers and continuity for our 1,500 employees."