Downlaod: Performance improvement through new adoption
The report, produced by the Centre for Economics and Business Research (Cebr) for cloud provider Cordys, assesses MSBs in the UK, the Netherlands and France are currently performing in terms of employment, turnover and productivity, and what they contribute to their respective country's economy.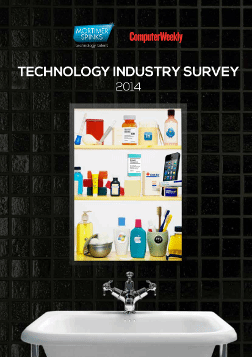 Download Technology Industry Survey 2014
Over 2,600 technology professionals, from CTO to digital entrepreneur, took part in this third survey collaboration between Computer Weekly and Mortimer Spinks.
Grab your free download now to discover the current rate of employee turnover in the IT sector, the growth of women in tech and many, many more actionable statistics and facts.
By completing this download you'll also become a CW+ member, free of charge.
Member benefits:
- Premium members-only resources
- Problem-solving content across all technology topics
- Buyer's Guides to aid purchasing decisions
- Chapter downloads and book discounts
- Weekly and monthly digital publications
- Market research and vendor white papers
- Unhindered readership of expert insights
- IT knowledge exchange online community
- Exclusive invitation-only events
Read more on Managed IT Services