Ten people you must talk to at Cloud Expo
Nick Booth previews this year's Cloud Expo show and sniffs out some of the exhibitors
You can tell this is a young industry because Dave Wright is considered a veteran and he's only just pushed past 30. It's only a matter of time before he's being described as a legend.
The founder of Jungle Disk (and seller to Rackspace) and ground-shaker at the aforementioned hosting giant has started a new company which promises to turbo-boost the cloud computing industry. His new venture, SolidFire, offers an all SSD storage system for cloud providers, which should speed things up a bit. The Colorado based start up has recently signed a partnership deal with UK based Flexiant, and doubtless Wright is open to more UK partnerships.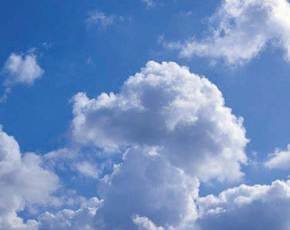 Work with SolidFire and you will get more granular measures of storage performance and achieve higher levels of capacity, so your deployments will be a lot quicker, the vendor might argue.
The hosting of applications and IT for SMEs is one of the biggest growth opportunities in the UK, say analysts at Gartner, Quocirca and Colocation Exchange. But you won't be able to hit your service level agreements (SLAs) unless you can turbo boost your storage.
I'm sure there's a green argument for using SSD too. It we all go to SSD it would save us a fortune on electricity.
Pulsant, on the other hand, is showcasing the first cloud service in the UK to be built around HP's latest Gen 8 servers. The Enterprise Cloud offers unlimited capacity and promises 'unrivalled' speed. Pulsant claims its Enterprise Cloud outperforms previous configurations and created a 50% increase in speed and a 20% reduction in power usage in a customer trial.
Abiquo, on stand 1033, will discuss its channel strategy for its cloud management platform which is aimed at UK enterprises. It's for partners who can integrate with additional third party infrastructure based technologies.
PEER1 is exhibiting with its cloud partners OnApp and Tier 3, who they believe are the most exciting cloud companies out there at the moment. OnApp has just raised £12.6m in venture funding so CEO and founder Ditlev Bredahl is bound to be in a generous mood. Though OnApp is massive elsewhere (90% of its revenue comes from the US, APAC and Latin American markets) it's based in London. With twelve million quid burning a hole in his pocket, Bedahl is desperate to get some UK partners in on the action.
The flagship product OnApp Cloud allows you to build a fully featured cloud hosting service in days. Another product OnApp CDN (Content Delivery Network) optimises website performance, while OnApp Storage aggregates the capacity of commodity physical disks into a virtual SAN.
Bredahl says his channel strategy is, "to create four or five major partners and really spoil them."
Proact, Europe's biggest storage integrators, is another company looking for partners for its Probox (file sharing for enterprise) managed cloud services programme.
Meanwhile, Jacco van Achterberg, Nexenta sales Director, will talk his new Cloud Archive Plug-In which provides backup and restore capabilities for NexentaStor volumes to and from the specified cloud storage.
Cloud identity management company OneLogin is launching in the UK at the event. It is recruiting partners to sell identity management alongside SaaS applications - traditional identity management solutions don't tend to cover these apps, so there is a market opportunity for resellers that are selling SaaS to their customers.
Interoute will is launching its enterprise app store, backed up by its Virtual Data Centre. Get to stand 531 and quiz CTO Matthew Finnie about his reseller plans.
Finally, John Considine, the CTO of Verizon Terremark is doing a keynote on the future of the cloud and can talk about Verizon's cloud expansion plans. Maybe he can fill in the missing details of that mysterious Chinese outsourcing story we reported last week...
---
Image credit: Digital Vision