Survival tips for a channel acquisition
Following its 2012 acquisition by investment house Aurelius, Getronics UK and Ireland CEO Mark Cook shares some hints and tips for managing and surviving the process of being bought
When previous owner KPN decided to sell Getronics in late 2011, we were faced with the challenge of keeping the business running while working out who was going to buy the company. For me personally, this meant spending six months in Amsterdam while keeping the home fires burning in the UK and Ireland. I remember sitting down with the team on Christmas Eve 2011 faced with more than 600 questions from bidders.
In Getronics' 126-year history, this was probably our biggest turning point – and it's proved to be a very successful year. Looking back, I can point to five key tactics that enabled us to navigate this transition whilst keeping our focus on growing the business.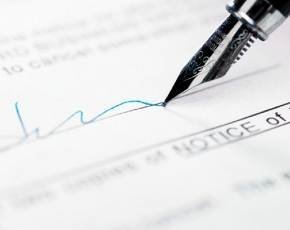 Move fast
Often during periods of great change, such as a merger or acquisition, businesses can stall as they work through the details and re-strategise. This often involves a drawn out integration process with teams of consultants advising on integration strategy and refreshing corporate goals. This period can last for months and during this time the business is left with no clear roadmap. However, when we completed our deal with Aurelius in May 2012 we had no time to lose – it was vital that we were able to quickly identify our strategy and move to execution.
Thirty years of M&A and business transformation has taught me you should listen to your heart as much as your head. You can plan and write strategies to death, but nine times out of 10 your gut feeling will be right. So go with your gut, identify your goals and get to work. Quickly identify your game plan and make your business strategy as simple as possible. If the ends are clear, the means will take care of themselves.
In our case we were able to narrow our plan to three simple points: a strong growth and investment strategy, a focus on key strategic regions, and extending and expanding our key capabilities and services.
Getronics coverage on MicroScope.co.uk
Share the vision
Mergers and acquisitions can leave staff unsettled and unclear on the next steps: where next from here? Where do I fit in the big picture? It's critical to unite employees and bring them along on the journey.
Senior management often spend a lot of time writing visions and mission statements post-acquisition. I prefer to go with the basics.
Share your vision with your team – let them know how you are going to make the company successful, and the part they have to play. Keep it simple – if you can't convince your own staff, how can you convince your customers?
Be honest with people too – significant changes to a company, such as acquisition, are never easy. But even in the tough times – especially in the tough times - people understand and appreciate an honest approach and knowing where they stand.
Get the right people on board
This is easier said than done. Sourcing the right mix is crucial - bright, driven young staff complementing older voices of experience.
Finding skilled people working in niche or new areas of IT is a huge challenge - there's a real skills shortage out there. Any forward-thinking technology company knows that success lies in innovation. Technology continues to advance at an ever-faster pace, which requires ever-deeper technology expertise in new areas such as cloud computing and application management.
We've formed an alliance with a recruitment company to try to tackle this skills shortage because I wholeheartedly believe there's nothing more important. Our head count is growing as we invest in people and realign our business towards new areas.
It's not just about skills either – it's no secret that you need to get the chemistry right. Creating an enthusiastic and forward-looking culture is never more important than after a period of business upheaval.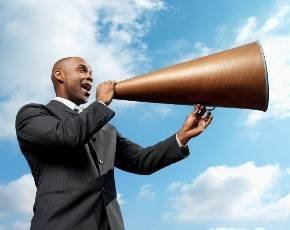 Communicate the changes to your customers and partners
Throughout the acquisition process, we were careful to clearly communicate the changes to our clients and partners so there were no surprises or ambiguity along the way. It was important they also came on the journey with us.
I personally spoke with a large number of our customers myself on the day of the acquisition announcement where I could answer any questions they had. Fortunately, I was met not with uncertainty or concerns, but instead with the same optimism and positivity we ourselves felt about the change.
Create customer intimacy
Customer intimacy can provide a compelling competitive advantage. Customer care and a personal approach is the key to creating longstanding business relationships.
We spend a lot of time getting to know our customers and learning about their business case and strategy, not just about the logistics of putting computers on desks. It's crucial to demonstrate agility to meet a customer's needs, and to show that the entire team is invested in their business.
Deals are getting smaller in the current climate, but vendors need to spend more time and commit more resource to them. For instance, during tenders and new business pitches, we're seeing more and more customers asking "Who's going to deliver to us?", not just "Who's selling the proposal to us?" It is crucial to develop a workforce that is committed to developing and nurturing the client relationship from proposal to implementation and beyond.
The sale and acquisition phase can be one of the most challenging periods a company has to face. However, by retaining a focus on your goals, investing in the right people and being transparent with staff and customers you can turn this challenge into an opportunity – laying the foundation for great success.
---
Mark Cook is CEO, Getronics UK and Ireland
Images credit: Siri Stafford, George Doyle