Gaining a competitive edge through customer service
O2 Wholesale's Dan Cunliffe looks at how vendors, wholesalers and resellers can build and maintain a channel partnership by building a successful customer services practice
There are a number ways a business can gain a competitive edge: exceptional products, sales techniques and marketing strategies all help to make a business stand out from the crowd. However, one simple and effective way to gain and retain customers is the implementation an effective customer service approach.
In this three part series, Dan Cunliffe, head partners and strategy at O2 Wholesale looks at how vendors, wholesalers and resellers can build and maintain a channel partnership by building a successful customer services practice.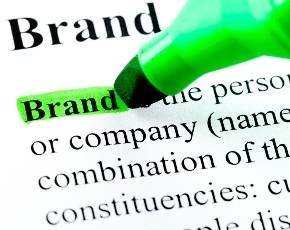 A face to the brand
Great customer service is right at the heart building a successful, long-term relationship with channel partners. However, most the time it is something that can be taken for granted in the day-to-day running a busy channel business where sorting a quick query or a new order falls into just another point on the to-do list. Where it really comes into its own is when something goes wrong and no matter how good your product or service is, things do on occasion, go wrong.
When this happens, the partner wants to be safe in the knowledge they can ring up and speak to a real person they can trust to get it fixed. So the old adage that you're only as strong as your people is true – having motivated, engaged customer service teams who know what they're talking about and will go the extra mile is an absolute must for a successful partner relationship. Furthermore by offering 24/7 support and having a dedicated sales and support number, you'll give partners peace of mind that help is available whenever it's needed, therefore establishing trust in your brand and helping to build loyalty.
On a day to day basis, face-to-face dedicated account management is also hugely important for establishing a close relationship between partner and account manager. If you show partners that you have real expertise in your field, and that you live and breathe the services and products that your company offers, they will feel confident in sharing this knowledge and enthusiasm with their own customers. By offering partners regular reviews with the account team, they'll also have the option to assess your service and make changes accordingly. It's also a good idea to give partners the option to deal with executives from all levels of your business. Allowing a partner to speak to senior members of your team will make them feel valued and can help open up different perspectives and opportunities on both sides.
Finally, it's important to offer a transparent service. Partners want to know exactly what they're getting and if they are involved and informed throughout the process, and not presented with any unpleasant surprises (like hidden costs), this is likely to help boost customer retention.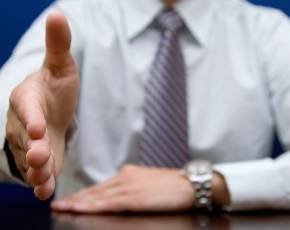 Sharing expertise
Beyond traditional customer service, there are measures a business can take to develop a partnership further. This could be arranging and hosting regular social and educational events such as presentations, dinners and workshops for partners to discuss industry topics, or sharing tips on how to capitalise on opportunities within the channel. This will make partners feel that you have an interest in the success of their business and will increase the bond between brands.
It's also a good idea to provide regular bespoke training sessions for partners to ensure they are as engaged as possible on the services and products they're offering. If you go beyond the call of duty, for example by offering planning assistance and support for events, conferences and campaigns, then partners will appreciate the fact that you are helping them to grow their businesses. Helping to develop marketing collateral (such as press releases, advertising, features and webinars) and offering support and expertise at networking and reseller events will also help build their brand and a flourishing partnership.
If you want to make partners feel particularly valued, you could arrange and host reseller events and offer them special incentives and discounts. In addition to offering exclusive deals on channel products and services, if you give partners the marketing support and advice to help them maximise the benefits of the offer, this presents a great opportunity for their business and yours.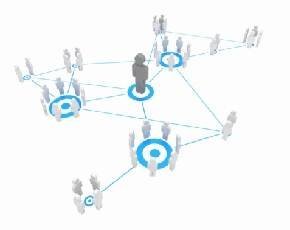 Engage across all channels
Maintaining dialogue across various channels is now an important way to communicate with clients, and as social tools become more advanced, partners will look more and more to the medium as a customer services tool. LinkedIn and Twitter are arguably most suited to the B2B arena, so look to establish a presence that offers valuable advice but is also a tool for two-way .
At O2 Wholesale for example, we just engaged a number our partners in a Valentine's Day Twitter competition. We sent out Valentine's goodies like heart-shaped balloons, t-shirts and heart-bopper headbands then asked them to tweet us their best pictures their colleagues enjoying the treats. We then awarded a bottle champagne to the partner that had uploaded the best photos. There were some great entries that had us all laughing and it was a fun way showing that we're interested in our partners and want to hear from them.
Maintain the edge
Customer service is a simple tool for gaining a competitive edge in a busy market. The perfect channel partnership is based on trust, support, commitment, clarity and reliability; none which is possible without the foundation exceptional customer service. In the next article, we'll speak to a reseller about what they look for in terms customer services from their wholesaler and how they pass on this experience to their customers.