Why software authors and resellers can't get enough of BI dashboards
Tony Bray, managing director of Intuitive Business Intelligence, explains how software authors and resellers can capitalise on the explosion in demand for BI dashboards.
Gartner's recent predictions indicate that revenue from Business Intelligence (BI) software will reach $13.8bn this year, and rise to $17.1bn by 2016, with over 52% of IT directors implementing or considering a BI dashboard solution within the next 12 to 18 months.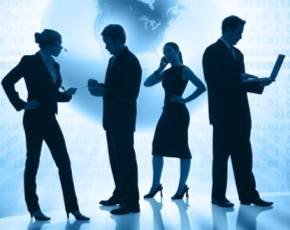 This phenomenal growth has been fuelled by end-user organisations demanding simple-to-use, graphical and interactive access to accurate management information upon which sound commercial decisions can be based and business performance reinforced at every operational level. For many organisations, traditional BI software has long been associated with huge financial investments, long implementation cycles and been technically complex, requiring specialist skills and resources from the outset. Today's dashboard solutions have to meet the needs of a more savvy end-user, looking for ultra-fast implementation, ease of use and, with the ubiquity of smart devices and tablets, mobile access to their business data. It is only by offering a comprehensive solution that ticks all of these boxes that end-user organisations will maximise BI user adoption and ultimately achieve a greater ROI on their investment.
This represents a huge opportunity for the channel to capitalise on recent advances in BI technology. As Phil Dawes, managing director of software author Advanced Business Solutions Not for Profit, comments: "Solutions like Intuitive Dashboards mean there is now a lot of potential for the channel partners to benefit from BI. Not-for-profit organisations – like most businesses – have a lot of data, ranging from fundraising and membership records to financial information. Unfortunately, clients looking at this data to identify what matters, most often feel like they are looking for a needle in a haystack.
"BI dashboards solve this problem. They are invaluable, thanks to their ability to sit across clients' existing software systems, their speed of implementation and ease of use. Monitoring a KPI is incredibly simple, as on-track performance can be presented as green, while off-track performance can be presented as amber or red to alert the user; and with just a couple of clicks, they can instantly drill-down to establish the underlying root cause. Also, because BI dashboards give clients an easy way to view performance against KPIs and trends over time, their data becomes more meaningful and easy to manipulate. We have seen a dramatic demand from our existing users."
Simon Fowler, managing director of Advanced Business Solutions Commercial Division says: "Our success is based on offering end-users a suite of best-of-breed products that can be integrated to help the entire business, so BI dashboards are a perfect fit for us. They complement our solutions, giving our clients the opportunity to easily visualise their performance using up-to-date data drawn from their existing software.
"Traditional BI software is all too often associated with huge project costs and lengthy implementation periods. The appeal of Intuitive Dashboards is that it gives our customers BI technology with a relatively low entry cost which is quick to implement and operate, and one that they can take control of."
"Our own research from the financial accounting sector clearly shows the issue of key management information simply not being read by managers – either because the presentation is unwieldy or the data is unreliable. BI dashboards are the obvious solution – they are enabling us to drive significant additional revenue from our base as well as helping us to win more new business."
Dashboard software is enabling channel partners to drive significant additional revenue from their base, as well as increasing customer loyalty and satisfaction. More importantly, the highly graphical and interactive dashboard software gives their solutions a facelift. In new business presentations, all our channel partners lead with dashboard software – which dramatically increases their competitive edge, as well as generating significant additional revenues.
---
Tony Bray is managing director at Intuitive Business Intelligence
Read more on Business Intelligence Tools and Services