Stimulating demand in challenging times
TP-LINK UK country manager Eric Wang shares his thoughts on how to select the optimal partners to stimulate demand for your solutions
As we continue to weather unprecedented conditions of economic contraction, perhaps the biggest challenge we all face lies in stimulating demand amongst customers. Many businesses are deferring new purchases and simply making do with what they already have as IT budgets are squeezed. Under such conditions, a close VAR - vendor partnership is vital. So, with the UK economy still struggling to emerge from the recession and customers reigning back their purchases, how can vendors help the channel to boost elusive customer demand?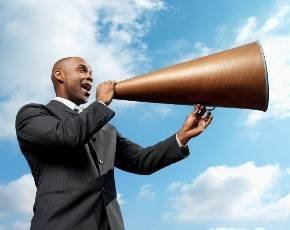 Although strong margins can go a long way to help resellers compete favourably on price, this is the tip of the iceberg. The channel must look beyond pricing for more value from vendors. This can be found by evaluating added extras that vendors offer to help VARs secure new business and retain existing customers. Some key areas to examine include: the true extent of vendors' support for their brand; product reliability; channel management and support.
The extent to which vendors continue to support their brand in challenging conditions, will dictate the strength of customer demand for their products in the short and medium term, as the recovery takes hold. With this in mind, VARs will benefit from choosing vendors based on their investment in product promotion, advertising and PR to increase brand reach and reinforce key product selling points.
Product reliability safeguards against customer returns and helps build confidence in the products that are being recommended, while also protecting the channel and the vendors' reputation for quality. Saying a product is reliable and fit for purpose is one thing, but VARs must look for further reinforcement and proof points from their vendors. A key area to pay particular attention to is the vendor's policy on the Return Merchandise Authorisation (RMA) process. VARs should look for one with low RMA rates that can make a difference to their reverse logistics. Also, by improving reseller access to Not for Resale (NFR) products, vendors can help to reassure resellers that products live up to the promises made on the box. Ultimately this helps to ensure that customers get the right tool for the job.
Creating demand is all well and good, but if products are out of stock, the delay can result in lost orders and dissatisfied customers. Robust channel management including local warehousing, regular deliveries and efficient stock management helps to avoid poor product availability. This is vital in a climate where competition is intense and customer expectations are at an all-time high.
Strong VAR programmes offer loyalty discounts as well as technical support and education. Customers expect the very latest products and resellers must ensure that vendors provide them with up to the minute product information, so that they can make informed product recommendations. Having easy access to additional technical support can make all the difference when bidding for large deals. With this in mind, education has possibly never been more important. It's a two-step process involving distributors and VARs. Weekly product updates, promotions, product training, media coverage and regular vendor communication all have vital roles to play.
As we all search for ways to stimulate customer demand, VARs must also become savvy consumers. Whilst pricing and brand reputation are important, they need to take into account the additional, intangible support that manufacturers provide. Vendors and partners that co-operate to provide a total solution are best placed to stimulate demand despite today's undeniably challenging trading conditions. Having such an edge will make all the difference between success and stagnation, paving the way for even stronger demand when economic conditions improve.
---
Eric Wang is country manager at TP-LINK UK Ltd
Image credit: George Doyle
Read more on Channel Partner Programmes