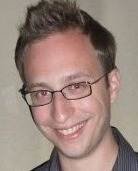 Rob Shapland, Penetration Testing
Rob Shapland is a penetration tester at First Base Technologies where he specialises in Web application security. He has used his skills to test the websites of companies ranging from large corporations to small businesses, using a wide variety of Web technologies. He is a firm believer that all penetration testing should have manual techniques at their core, using automated tools to support these skills. He is also involved in network testing and social engineering.

Do you have a question for our experts?