IT employment trends for 2012, the Indian CIO perspective
Explore the IT department's employment trends for this year as revealed by 'The Indian CIO Salary and Career Survey, 2012'.
The Indian CIO Salary and Career Survey, 2012: The full package
The country's first CIO Salary and Career Survey, among other things, focuses on an important aspect, the employment trends of IT departments within Indian enterprises. These trends brought out by The Indian CIO Salary and Career Survey, 2012 are indicators of the health of Indian enterprises, as perceived by the Indian CIOs. In this part of our report, we will explore the IT staffing and CIO career trends in India in detail.
CIO career choices
Although the Indian CIOs' expectations do not seem to be significantly impacted by external environmental factors, the same does not seem to apply to their career moves. The survey shows that about 70% of the Indian CIOs will not desert their present employers this year.
The CIO employment trend for 2012 reveals that about one-fifth of the respondents plan to stay in their current jobs for the foreseeable future. About half of them mention that they are not actively exploring any new employment options. (Figure 1. I love my employer; how about you?)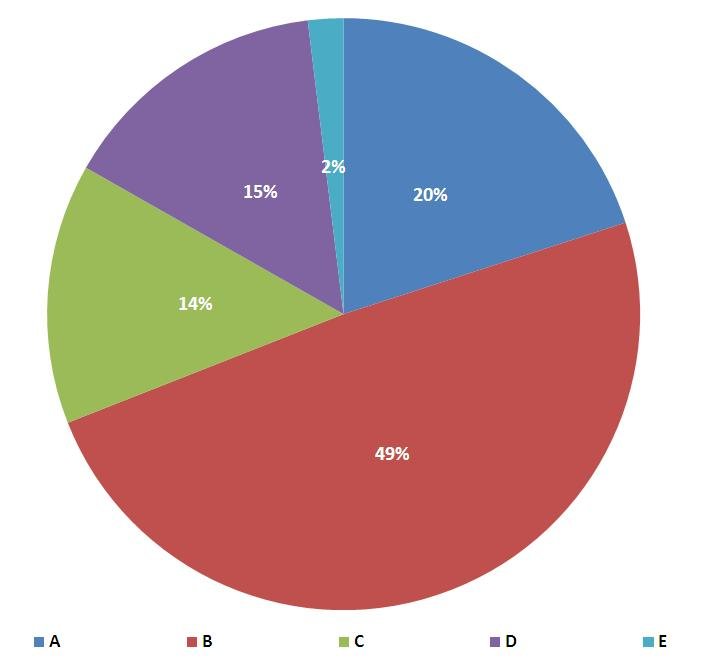 A: Satisfied with current job & plan to stay here
B: Open to opportunities but not seeking actively
C: Starting to look around
D: Actively looking for a new position
E: I have my eye on an internal move
Fig. 1: I love my employer; how about you?
The staffing outlook
During our survey, the respondents were asked to define employment trends at their IT departments. To this query, 21% admit that their hiring plans have been put to rest. About 30% mention that their IT departments are fully staffed, indicating that there will not be any further employment in the current year.
In this light, there is a visible trend that CIOs are expected to make do with available resources. This is corroborated by the fact that only 40% respondents state that their IT departments intend to hire this year.
Slice and dice on company-size
A deeper analysis of these trends shows that the large organizations (companies with 1,000 to 9,999 employees) are most optimistic with regards to IT employment. About 55% of them will add new members to their IT teams.
Nearly 33% of very large corporations (10,000+ employees) as well as 33% of small companies, mention that their IT departments have a hiring freeze at the moment. (Figure 2. Staffing outlook by company size).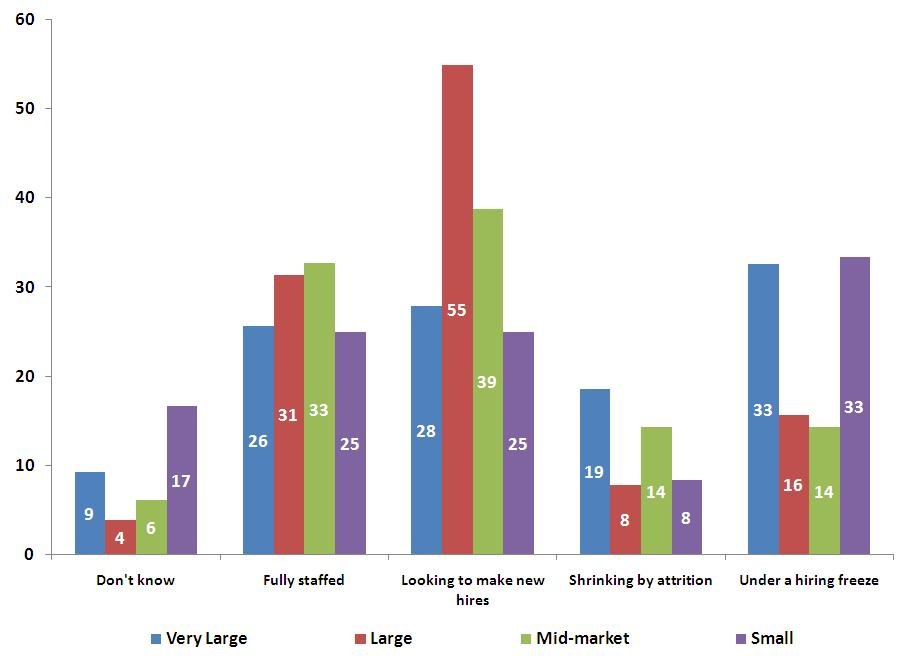 Fig. 2: Staffing outlook by company size
(All figures: Percentage of respondents)
This clearly shows that while organizational budgets are under scrutiny, it may not have a direct impact on the salaries and bonuses earned by existing IT teams.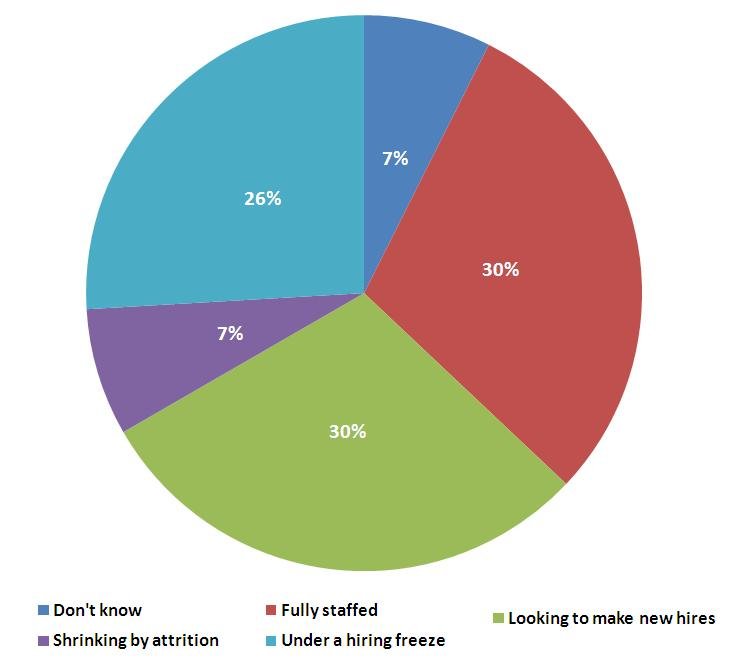 Fig 3: Staffing outlook – BFSI