Remote replication strategies: Asynchronous vs synchronous; host vs array vs network
In this Special Report, companies developing remote replication strategies can find drill-downs on asynchronous vs synchronous replication; host-, array- and network-based replication; an explanation of what often trips up companies doing remote replication; and more.
Remote replication has established itself as a method of choice for data protection and a key enabler of disaster recovery planning. By copying data from one site to another, in real time or near real time, businesses implementing remote replication strategies can create a replica of their key systems that is ready to restore at a moment's notice should disaster strike.

Download this free guide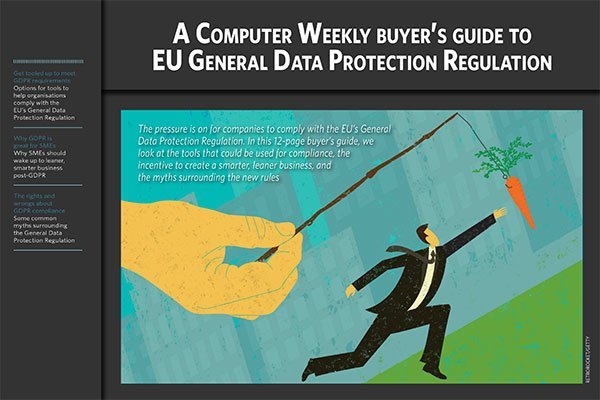 Computer Weekly's Buyer's Guide to GDPR Part 2
In this 12-page buyer's guide, we look at the tools that could be used for compliance, the incentive to create a smarter, leaner business, and the myths surrounding the new rules.
By submitting your personal information, you agree that TechTarget and its partners may contact you regarding relevant content, products and special offers.
You also agree that your personal information may be transferred and processed in the United States, and that you have read and agree to the Terms of Use and the Privacy Policy.
Not only that, but remote replication strategies can replace the traditional backup regime, which is often a painful task that in many cases runs into the next working day and slows down access to production systems for users.
In this SearchStorage.co.UK Special Report, you'll find out about remote replication strategies, with details on synchronous and asynchronous replication; host-, array- and network-based replication; CDP and snapshots; using remote replication for high-level DR protection; and the role of WAN optimisation in remote replication.


Remote replication: Comparing data replication methods
Remote replication offers real time or near real time copies of working data transmitted to a remote location. This article examines the pros and cons of synchronous and asynchronous replication as well as host-, array- and network-based methods of remote replication.


Podcast: Replication, CDP and snapshots as alternatives to traditional backup
In this podcast, Ian Lock of GlassHouse Technologies (UK) talks about how backup alternatives, including remote replication, can free users from the pain of traditional backup and ease file and volume restoration.


Remote replication offers disaster recovery for companies with short RTO requirements
This article examines how the various types of remote replication can offer rapid disaster recovery protection and looks at the role of WAN optimisation in remote replication. In addition, DR guru Jon Toigo points out where many companies' replication strategies are falling short.


The pros and cons of array-based replication
Array-based replication was once the preserve of large enterprises and had a number of downsides. Nowadays the technology is much more flexible and affordable. In this article Pierre Dorion examines the benefits of array-based replication as well as some key limitations to watch out for.


The pros and cons of host-based data replication software
Using host-based data replication software for disaster recovery brings plenty of benefits, including its ability to work with heterogeneous environments and the ability to manage replicas with a single tool. On the downside: the burden of additional processing.


The pros and cons of network-based data replication
Network-based remote replication combines the benefits of array-based and host-based replication. It offloads replication from servers and arrays and can work across a lot of server platforms and storage arrays, making it ideal for heterogeneous environments.
Read more on Disaster recovery