Olivier Le Moal - Fotolia
Unleashing digital talent for fun and profit
With all the talk of data as the 'new oil', organisations can easily forget that talent – people – are the heart of delivering digital change
A key component of what it takes to win in the 21st century is taking a fresh look at assets and capabilities. Treating information as a valuable asset is a popular topic at the moment, typified by the meme "information is the new oil".
But we might argue that the most valuable asset of any 21st century organisation is its talent – or, more accurately, its ability to unleash talent on important business problems.
Getting access to and unleashing the motivation and discretionary effort of great talent is arguably the most important job of leaders in all areas of every business and government agency.
CIOs are telling us that the talent – that is, the people – they are struggling to find are data scientists, security experts and enterprise architects. Human resources (HR) departments have always grappled with roles, levels, pay scales and other aspects of the IT and digital domains.
Arguably most HR departments are resourced and focused to provide the administrative duties of the talent lifecycle – hiring, promoting, exiting – not the more challenging goal of accessing and unleashing talent, motivation and discretionary effort on the organisation's most important challenges and opportunities. That responsibility has to sit firmly with all leaders in the enterprise.
A six-month study was conducted into identifying breakthrough management stratagems that organisations are using to get talented people to apply their skills – alone and together in teams – to create superior value with projects and operations that might be termed "digital". That research identified four techniques relate to accessing talent, and four to unleashing talent.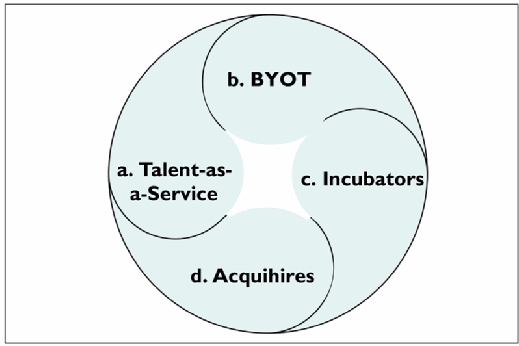 Figure 1: Four breakthrough techniques to access digital talent

Talent as a service
Talent as a service involves using crowdsourcing platforms such as Topcoder or Kaggle to access talent that may not be available in the enterprise, commonly for projects, but conceivably for operations too.
Economics may often be prize-based, so the winner gets the payment, and everyone else gets an explanation of why they didn't win.
This allows you to access talent that you may not have/need permanently on board, and you don't even have to find it, it finds you. Learning when and how to use talent as a service is not trivial; it requires practice and guidance from those with experience of the crowdsourcing platform.
Bring your own team
Also known as lift-outs, bring your own team (BYOT) is the practice of hiring whole teams at once. They are ideally teams that have been through the forming-storming-norming-performing cycle a few times, have learned to work together well doing something similar, and have a balance of skills and styles.
There is lots of evidence that teams like this take a very short time to deliver value, but of course the us-and-them culture issues must be managed carefully.
Incubators/accelerators/catapults
Incubators, catapults and accelerators are fashionable in finanical technology and other industries, and refers to creating or sponsoring an organisation/space that supports startups, often in a particular area such as blockchain. This offers privileged access to fresh talent for learning through osmosis, and maybe even hiring or "acquhiring".
It is critical that you are clear why you are participating, and set up to maximise that benefit – for example, learning through rotating internal staff through the incubator as mentors.
Acquihires
Acquihiring is the practice of buying companies – often startups – with the primary goal of acquiring their talent. This has to be handled smartly because the assets have legs, and can walk out of the door at any time.
It is important to know who you need for the transition, and who you want for the long term. More generally, all merger and acquisition best practice applies here, including deciding quickly and communicating clearly about any integration challenges.
But acquiring talent is only one part of the story – we also need our talent to be happy and productive, and we should recognise we often have a lot of talent we need but are not accessing or even aware of.
We have focused on four practices that aren't yet commonly used and are certainly not mastered, but have powerful potential for most organisations: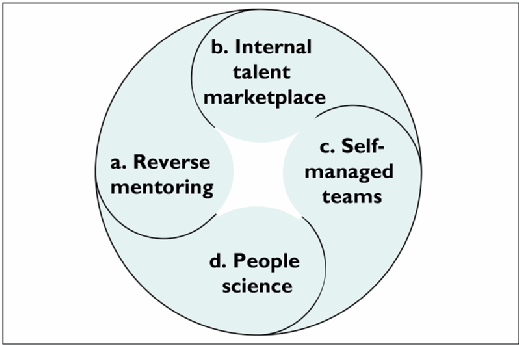 Figure 2: Four breakthrough techniques to unleash digital talent

Reverse mentoring
Reverse mentoring is the discipline of getting junior/less-tenured people to mentor senior/more-tenured people, on digital tools and 21st century work practices and other matters.
This brings fresh eyes to problems, helps more senior people learn new work practices, and fosters helpful "skip-level" relationships. Using social contracts to manage expectations and focus relationships is helpful here.
Internal talent marketplaces
Rather than assigning people to work, people get to choose what work they do, and who they work for – after some interviewing. Managers lose the automatic right to "own" staff. Staff can change the work they do, but there may be a limit to the frequency they do it.
The core benefit of this model is that talent finds the areas it has passion for. It is important to manage the process transparently so people don't become disenfranchised if they don't get what they want, and so you can understand imbalances in demand and supply quickly.
Self-managed teams
Think about managing teams as atomic units, rather than the individuals in the team, and letting teams control how they work, choose their tools and allocate work to individuals.
It involves keeping teams together for long periods and, in extreme versions, allowing teams to hire and fire their members and develop themselves, paying teams as one unit and letting them allocate rewards to individuals.
It can unleash tremendous productivity, but technical integration and us-and-them culture issues must be managed with care.
People science
Apply artificial intelligence (AI) to one or more aspects of the talent lifecycle – for example, finding candidates for the initial screening process.
As part of our research, we spoke to Collaboration.Ai, which specialises in finding and supporting great collaborations, and Qlearsite, which applies analytics and AI to various aspects of the talent lifecycle.
The startups tell us the clients who get the most out of this area have committed people to this discipline, and are climbing the experience curve.
As with new technologies, we need to experiment with these breakthrough strategies, and be willing to fail fast, adapt and adopt the ones that work for us. This isn't a "one and done" activity, talent needs and opportunities are continually evolving. Let's make the next 10 years a decade of innovative talent flows.
---
Dave Aron is global research director and Richard Davies is managing director at the Leading Edge Forum.
The executive summary entitled Unleashing digital talent for fun and profit is available here. Join the Leading Edge Forum at its Executive Forum on 21 November in London, which covers the talent story as part of the overall theme: The artist formerly known as the IT organisation – evolving IT to support 21st century businesses.