IMS: Moving from legacy to convergence
This chapter download discusses migration plans to move service providers to IMS in well-planned, business-savvy phases.
Telecom network operators have learned some good lessons over the years while trying to deploy cost-effective intelligent networks. In the new book, The IP Multimedia Subsystem (IMS) by Travis Russell (McGraw-Hill, 2007), the author discusses migrating from legacy networks to an all-IP network in planned phases rather than "flash cutting" the entire network.

Download this free guide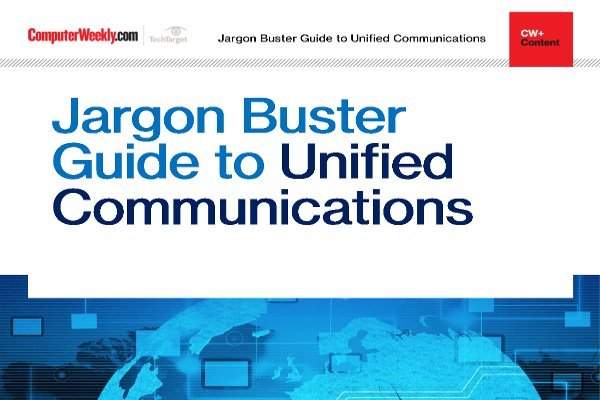 Jargon buster guide to Unified Communications
Explore some of the key elements of a Unified Communications deployment and discover insight into some of the emerging trends that are changing the way we communicate in our working lives.
By submitting your personal information, you agree that TechTarget and its partners may contact you regarding relevant content, products and special offers.
You also agree that your personal information may be transferred and processed in the United States, and that you have read and agree to the Terms of Use and the Privacy Policy.
In this chapter download, Moving from legacy to convergence, Russell examines how operators around the world are transitioning to IMS and offers his view of a plan that makes solid business sense. Russell takes the point of view that the transition to IMS shouldn't happen overnight because so many legacy systems have to interoperate with the IMS network as it is implemented. Russell argues for a transitional approach that eventually will lead to full IMS integration - with all services using one common architecture and one common signalling method. The payoff at the end will be a simplified network and services for wireless and wireline carriers.
In this chapter, you'll find in-depth information on:
Migrating the backbone to an IP-based network
Deploying VoIP as a growth strategy
Deploying IMS
Interworking between the legacy network and IMS
Migrating the OSS/BSS
Interfacing to the IMS
General Packet Radio Service (GPRS)
UMTS and CDMA domains
From IMS to IMS
Download Chapter 2, Moving from Legacy to Convergence.
Excerpted with permission from the McGraw-Hill Companies from The IP Multimedia Subsystem (IMS) by Travis Russell (McGraw-Hill; 2007).
Read more on Voice networking and VoIP