Push voice is the next mobility must-have
Push voice, coupled with mobile email, is poised to turn smartphones and mobile devices into mobile communications hubs.
Push voice, incorporating PBX functionality into mobile devices, is the next big step in mobility and will be the cornerstone of a true mobile enterprise, according to research by advisory firm J.Gold Associates.
According to Jack Gold, the firm's principal and founder, companies have embraced push e-mail for workers on the go to the point where for many it has become an absolute necessity. Push voice, however, has been somewhat dormant.

Download this free guide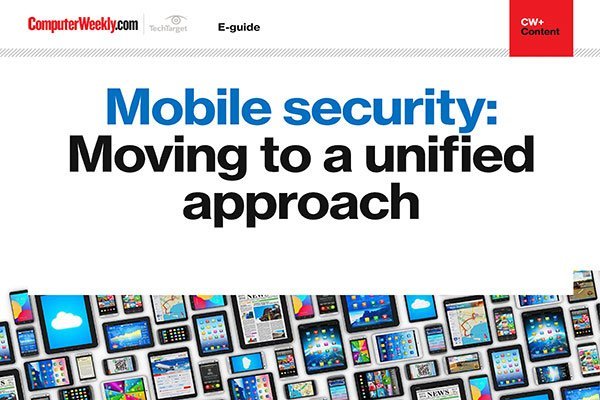 3 expert insights into how mobile security is evolving for business
Download this e-guide to read expert insights into how the current trends in mobile security strategy are showing a move from mobile device management, to enterprise mobile management and unified endpoint management - indicating an evolution towards a unified approach to mobile security.

By submitting your personal information, you agree that TechTarget and its partners may contact you regarding relevant content, products and special offers.

You also agree that your personal information may be transferred and processed in the United States, and that you have read and agree to the Terms of Use and the Privacy Policy.

Gold said companies need to think about mobilising forms of communication other than e-mail, especially since he estimates that roughly 75% of enterprise workers are mobile at least 25% of the time.

"While e-mail is deemed mission-critical by most companies and users, it is not the only communications medium that is needed," he wrote. "Despite the popularity and growth of e-mail generally, voice is still the dominant form of workplace communications, especially for mobile workers."

Gold estimated that roughly 10 million to 12 million enterprise users employ mobile push e-mail, but between 250 million and 350 million mobile workers use a cell phone for voice communications.

"Most communications in business today are still via phone, especially with a mobile device," he said.

Companies and users have grown accustomed to desk phone functionality, he said, and while the transition to similar functionality on a mobile device may not be easy, it is a natural progression.

"Like push e-mail, which keeps mobile users in touch by providing data, the need exists for pushing additional forms of corporate communications to mobile users wherever they are located," Gold said. "Voice is a mission-critical function in nearly all organisations, which makes the features and functions of the ubiquitous telephone PBX compelling."

Gold said such features as call monitoring, speed dialing, leased lines, call flows and conferencing have been available within office environments for years but have yet to be easily configured for and available to mobile users.

But enterprises will soon embrace push voice for mobility, he said, estimating that within three to four years more than 25% of highly mobile enterprise users will employ a mobile phone as their sole telecom device. Push voice will accelerate that trend by integrating with corporate systems and complementing other communications such as e-mail and instant messaging.

Integration of PBX functions into the BlackBerry user base is the reason BlackBerry-maker Research In Motion Ltd. (RIM) last year purchased Ascendent Systems, which provides enterprise PBX integration with mobile devices. The Ascendent acquisition could make push voice as important as push e-mail, Gold said, since RIM can now use the BlackBerry Enterprise Server (BES) for e-mail and enhance it with voice and PBX functionality. That combination, he predicts, will provide many enterprises a path to follow.

"Functions such as receiving direct dial calls; using company designated extensions; utilising leased lines and negotiated rates, especially for international and roaming; full tracking and regulatory compliance records; [and] the ability to limit call origination [and] duration will offer both payback to the organisation and attractive user features and functions," Gold said.

Ascendent is aligned with BlackBerry devices but also works with others, he said. And all major smartphone players -- such as Nokia, Motorola and Palm -- are sure to follow suit and offer similar compatibility, whether through partnership or acquisition.

Push voice and e-mail, combined with other applications such as IM and presence on mobile devices, have the potential to transform a typical smartphone into what Gold called a "communications central" device.

"The new mission-critical nature of the device, together with more forms of collaboration -- e-mail, voice, IM, apps, presence, Web access -- will create a new model," he said, "making the enterprise mobile smartphone device even more mission-critical than it is today."

Gold said smartphone makers such as RIM, Nokia, Motorola and Palm must transition from the notion of a phone that includes push e-mail to "a fully featured communications hub, with push e-mail, PBX connectivity, VoIP, IM and presence clients." Couple those features with seamless roaming across 3G, Wi-Fi and (soon) WiMax networks, and devices become the core component of the mobile enterprise, connecting to virtually all corporate communications systems and data.

Overall, he said, companies should evaluate and deploy push voice features now, especially if they can be incorporated easily into existing infrastructure like BES. He cautioned, however, that it will be several years before all features are fully available and integrated.

Gold concluded: "Companies that ultimately fail to deploy these capabilities will lose not only productivity enhancements enabled by such systems but will also lose a competitive edge that can provide greater efficiency and lower cost."
Read more on Mobile hardware