BlackBerry troubleshooting, support boosted
BlackBerry troubleshooting tools from Zenprise can ease mean time to resolution for mobile device issues.
BlackBerry use has ballooned within companies of all sizes, but with the influx of devices come management difficulties and more problems to troubleshoot and resolve.

This week, Zenprise, maker of diagnostic software for Microsoft Exchange and BlackBerry environments, released the latest update of its BlackBerry troubleshooting tool, Zenprise 3.1.

Download this free guide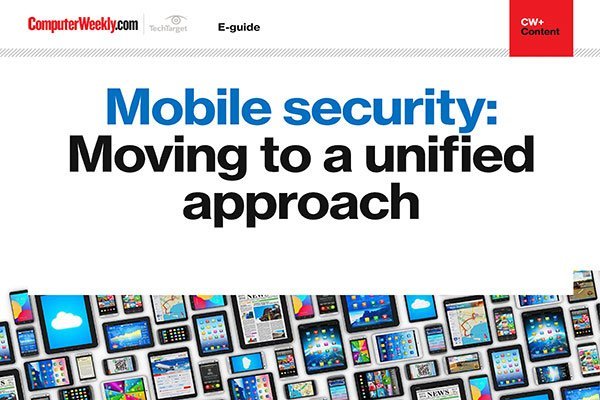 3 expert insights into how mobile security is evolving for business
Download this e-guide to read expert insights into how the current trends in mobile security strategy are showing a move from mobile device management, to enterprise mobile management and unified endpoint management - indicating an evolution towards a unified approach to mobile security.

By submitting your personal information, you agree that TechTarget and its partners may contact you regarding relevant content, products and special offers.

You also agree that your personal information may be transferred and processed in the United States, and that you have read and agree to the Terms of Use and the Privacy Policy.

According to Ahmed Datoo, Zenprise's vice president of marketing, the latest release builds on the vendor's February release and dives deeper into what is causing BlackBerry device and server performance problems. Through a set of real-time dashboards, mobile and BlackBerry managers can review and report on everything from sent and received messages and message latency to pending messages, users, carriers and which Exchange server is feeding the email.

The software also integrates problem signature files from BlackBerry-maker Research In Motion (RIM) Ltd.'s knowledgebase to provide users with step-by-step problem-resolution instructions. The software can troubleshoot more than 5,500 problems across the BlackBerry infrastructure, ultimately yielding faster mean time to repair and improved end-user service levels.

Interactions among users, BlackBerry Enterprise Server (BES), Exchange, Active Directory, networks and other systems can often break down and result in downtime, which affects productivity, IT and the budget. Recent statistics from Osterman Research show that troubleshooting user-related problems and Exchange/BES interactions accounts for almost 80% of time spent managing BES.

"Downtime is a significant expense for any company," said Osterman Research principal Michael Osterman; he added that management tools that "can resolve downtime incidents quickly are an important addition to any BlackBerry environment."

Osterman's research also found that downtime levels in BlackBerry environments vary greatly. According to the recent Osterman survey, 14% of organizations reported that they experience no downtime in their BlackBerry infrastructures during a typical month, while 34% reported up to 15 minutes of downtime a month. Twenty-one percent reported 16 to 30 minutes of downtime a month, and 17% reported 31 minutes to an hour of downtime in the same time period. Roughly one in eight organizations reported more than one hour of BlackBerry-related downtime in a typical month.

"Based on averages calculated from the survey results, we found that the typical organization experiences a mean of 29 minutes of downtime per month in [its] BlackBerry environment," Osterman wrote.

BlackBerry downtime can be a serious matter, according to Osterman, especially because most BlackBerry users maintain a high profile within a company.

"Downtime for the president of a company or the salesforce is more serious than downtime for clerical staff," he said.

Zenprise, Osterman said, can help IT staff see what's happening in the BlackBerry environment and provide information to be proactive about staving off future trouble.

"It's basically like the dashboard of a car," he said. "It shows the state of where the network is and where it's been in the past. It provides more intelligence for IT to know how better to manage the [BlackBerry] environment."

Zenprise 3.1 uses algorithms to pinpoint root causes in BlackBerry and Exchange environments and offers instructions to fix the problems uncovered.

Datoo said Zenprise monitors and troubleshoots the BlackBerry environment, reducing the volume of alerts received when problems arise. The software captures a holistic view of the environment that affects the BlackBerry system and, along with monitoring BES, checks carrier availability, Active Directory health, RIM SRP availability, WAN/LAN performance, and overall Exchange health.

Jayaram Bhat, Zenprise's CEO, said administrators are overloaded and overburdened with projects and often rely on the help desk to resolve user problems.

"When an employee can't be productive away from the office because their BlackBerry isn't working, they want quick answers from their IT department," Bhat said, adding that the dashboard-based Zenprise tool gives anyone from help desk to a BES administrator the information to solve problems quickly.

Version 3.1 features:
User dashboards to detect user issues.
VIP dashboards for IT to monitor a company's critical users.
An end-to-end view of BlackBerry infrastructure problems, including detection of problems within carrier networks, RIM SRP networks, domain controllers, global catalog servers, BES servers, SQL servers, front- and back-end Exchange servers, Bridgehead servers, and the LAN and WAN.
Monitoring of hung MAPI threads.
Detection of mail delivery issues to end users' devices.
Problem signature files from the RIM knowledgebase and Zenprise experts to troubleshoot more than 5,500 problems across the BlackBerry infrastructure.
New reporting capabilities such as BlackBerry capacity planning; SLA reports; Exchange mail store capacity planning; mail performance reports, which show average delivery times within an Exchange routing group, across a routing group, to the Internet and to a BlackBerry device; the most and least active BlackBerry users; the most and least active Exchange users; and the top 25 inbound and outbound SMTP domains.
"If you can have a solution to help you manage whatever mobile infrastructure you have, it's going to help alleviate a lot of problems," Osterman said. "The ultimate goal is to have more intelligence into how to manage the network, allowing organizations to be more proactive."
Mike Ruman, enterprise messaging manager at Grant Thornton, agreed. He said monitoring a BlackBerry environment can be a big job, and tools to help ease that burden are particularly useful.
"Email, both mobile and desktop, is the most critical application for our staff," Ruman said in a statement. "Monitoring the BlackBerry Enterprise Server is a huge task. Zenprise for BlackBerry enables us to proactively provide high levels of service to our BlackBerry users who need always-on access to their email and calendar."
Read more on Mobile hardware