Smartphone diagnostics, troubleshooting go remote
Smartphones have long been left out of the remote control support space, but LogMeIn recently unveiled a way to troubleshoot and diagnose device problems remotely.
Smartphones aren't free of problems and issues. They can suffer many of the troubles that affect their desktop and notebook counterparts.
But troubleshooting a smartphone can be a daunting task. In many cases, mobile workers must send it back to headquarters to give mobile managers a crack at fixing it, meaning an unknown length of time without the device and somewhat negating the reason for mobility in the first place.

Download this free guide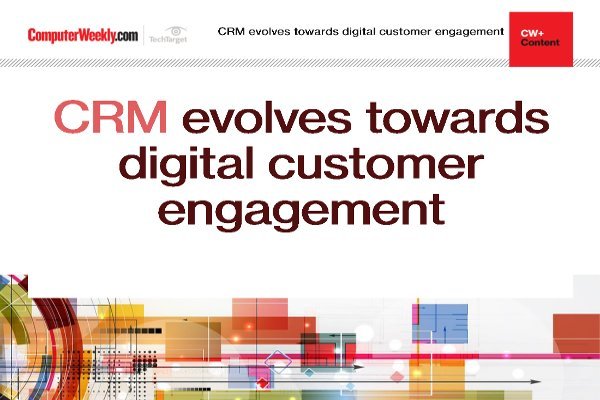 Enhancing digital customer engagement with CRM
Learn about customer relationship management has evolved towards engaging with customers through every channel, with digital at the forefront.

By submitting your personal information, you agree that TechTarget and its partners may contact you regarding relevant content, products and special offers.

You also agree that your personal information may be transferred and processed in the United States, and that you have read and agree to the Terms of Use and the Privacy Policy.

This month, LogMeIn., a provider of remote connectivity and support solutions, previewed new software that lets IT and carriers support and diagnose smartphone troubles remotely. LogMeIn Mobile Rescue gives IT quick and secure access to smartphones to diagnose and fix problems. It also allows IT to train smartphone users.

In the past, smartphones have been left out of the remote control space, which focused mostly on PCs and laptops. But, according to research firm IDC, 81 million converged mobile devices were shipped worldwide last year, and that number is expected to grow to more than 300 million by 2011.

Rick Redding, LogMeIn's vice president of business development, said Mobile Rescue works similarly to the vendor's PC offering as a permission-based break-fix application.

"The smartphone is an extension of a laptop today," Redding said. And when it comes to troubleshooting and fixing device issues, he added, time and money top the bill of pain points for most companies.

In the past, a device user would have a problem and call the help desk. If the end user couldn't be walked through the fix over the phone, the device would be sent back for fixing. LogMeIn Rescue Mobile, a Software as a Service (SaaS), lets technicians access the smartphone and take control of it through a Web interface. IT sees an exact replica of the device on the computer screen and can push buttons, manipulate the screen and control the device as if it were in their hands, Redding said.

If users call in with a problem, they are directed to a Web page where a small applet is downloaded to the device. The end user is given a connection code, and the technician connects to the device and gains control. Once in control of the device, IT can make fixes, update software, conduct training sessions or configure settings.

IDC mobile enterprise software research analyst Stacy Sudan said smartphones are becoming increasingly complex, making it difficult for both IT and carriers to support and troubleshoot devices and also train end users. She said that remote solutions offer "an opportunity for the carriers and internal IT shops to reduce costs and for outsourced IT providers to offer more value to customers."

Patrick Sullivan, CIO of IT service provider All Covered, said that servers used to be All Covered's biggest support challenge. Recently, however, that challenge has shifted to supporting smartphones. He said, "The ability to provide the same level of sophisticated remote support for mobile devices as we have for servers and desktops is a huge benefit to us and our clients."

Currently, LogMeIn Mobile Rescue works only with Microsoft Windows Mobile smartphones. In the near future, Redding said, the vendor is planning to support devices running other operating systems such as BlackBerry and Symbian.

"The ability to instantly and securely access a smartphone benefits both sellers and users of these devices," said LogMeIn CEO Michael Simon. "For carriers and support organizations, this will significantly reduce the time and cost associated with supporting increasingly complex devices. For users, it reduces the frustration associated with the configuration and support of a handset that they may otherwise give up on and return."

Manny Lloyd, founder of Geeks in a Flash, a Wilmington, N.C.-based outsourced IT provider, said the ability to have remote access to smartphones could save money for both his company and clients. On the company side, Geeks in a Flash would typically send a tech to a site to troubleshoot a device issue, or clients would have to mail in a device and the tech would have to work on it and send it back. Either way, shipping and travel costs would mount up, and if a device was shipped, it could be days before it was returned.

"Every time you have to turn on a vehicle it costs money," Lloyd said. "The people who use these devices are in the field and can't afford to be without them. For one of my guys to remotely connect to a smartphone and fix it, you're redefining the support industry."

Lloyd said Geeks in a Flash uses LogMeIn for remote support of servers, PCs and notebooks. Adding Mobile Rescue to the lineup will round out the company's support offerings.

"This will extend our reach further than we can even imagine," he said. "And it'll reduce expense and improve productivity."
Read more on Business applications