WAN/WAFS platform purchase considerations
But, WAFS and WAN optimisation products should be evaluated very carefully. This article focuses on specific considerations for WAFS and WAN optimization products.
The proliferation of IT equipment associated with remote offices is a major IT concern. Maintaining servers and applications at remote locations is often problematic, and remote office backups are frequent problem areas for non-IT staff. Consolidation has emerged as a way to ease these problems. Instead of maintaining ad hoc IT infrastructures at each remote office, consolidation moves the IT resources back to a main data center, allowing centralized applications and data to be accessed remotely across a wide area network (WAN) link. Wide area file services (WAFS) is a key technology for this type of centralization, allowing real-time, read-write data access. Since data demands WAN bandwidth, WAN optimization is often equally important, using a variety of technologies to pass more data in less time, speeding data transfers and saving bandwidth costs.

But, WAFS and WAN optimization products should be evaluated very carefully. Now that you've reviewed the essential issues involved in any backup acquisition, this guide focuses on specific considerations for WAFS and WAN optimization products. You'll also find a series of specifications to help make on-the-spot product comparisons between vendors, like Certeon Inc., Cisco Systems Inc., F5 Networks Inc., Juniper Networks Inc., Riverbed Technology Inc, Silver Peak Systems Inc. and more.

Download this free guide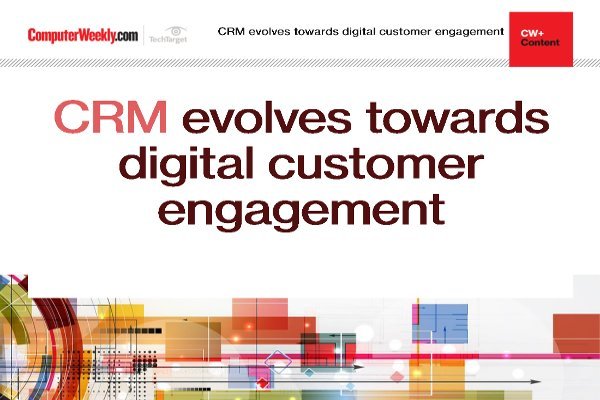 Enhancing digital customer engagement with CRM
Learn about customer relationship management has evolved towards engaging with customers through every channel, with digital at the forefront.
By submitting your personal information, you agree that TechTarget and its partners may contact you regarding relevant content, products and special offers.
You also agree that your personal information may be transferred and processed in the United States, and that you have read and agree to the Terms of Use and the Privacy Policy.
Consider the difference between product types and terms. WAFS products typically allow for continuous read-write access to centralized data, low latency and effective data transfer speeds similar to LAN speeds. By comparison, WAN optimization products use compression and data acceleration techniques to pass more data using less bandwidth. It's important to note that these products serve two distinctly different purposes. Some WAFS products include WAN optimization features, but it's not universal, and the two products can exist separately. Also, remember that vendors may rely upon their own unique definitions of these technologies. For example, Cisco calls this wide area application services (WAAS). Always perform a comprehensive review of features before making any product choice.
Consider the bandwidth and connectivity requirements. WAFS and WAN optimization products all rely on a WAN link, so understand exactly what types of WAN attributes the product will support. For example, some products may demand T1 connectivity, while other products may work over an ordinary Internet connection. Evaluate the level of bandwidth needed to support each remote office or location. As bandwidth costs increase, WAN optimization features can help to mitigate bandwidth requirements. It's also helpful to evaluate the supported transports, such as multiprotocol label switching (MPLS), IP VPN, satellite, frame relay, ATM or other supported transports to ensure that the product is fully compatible with your infrastructure.
Consider local caching and cache behavior. While connectivity and bandwidth are vital considerations, it may be even more important to evaluate the impact of connectivity loss. Generally speaking, WAFS works by retrieving files from the data center across a WAN and caching those files on local storage where users can access the data quickly. Changed files can then be sent back across the WAN to the data center as bandwidth allows. However, understand what happens when the WAN link is disrupted. Ideally, any files currently in the local cache will still be accessible, and the WAFS product will resynchronize its data with the data center once the WAN is restored. Also consider the impact of multiple iterations of a file -- recognize how the WAFS product handles multiple people working on the same file simultaneously and how WAN disruptions will affect those activities.
Consider data reduction techniques. WAN optimization applies compression and data reduction techniques to reduce the volume of data that needs to pass between the data center and remote location. For example, Availl Inc. claims a 95% reduction in traffic through byte-level differencing and compression. Cisco claims a 100-to-1 reduction in bandwidth utilization by eliminating redundant data and LZ compression. Citrix Systems Inc. claims an astonishing 3,500-to-1 reduction in data by applying a variety of compression/data reduction schemes. Data reduction will ideally reduce bandwidth requirements, but not all data compresses the same way. It's important to evaluate the techniques used in any prospective product, and gauge its effectiveness on your typical data volumes.
Consider the supported applications. WAFS products typically support a wide range of enterprise applications, but verify that the applications or file types used in your organization are properly supported by a prospective WAFS product. For example, the WAFS software from Availl claims support for all standard file types. By comparison, wide-area data services (WDS) appliances from Riverbed Technology Inc. claim support for all enterprise traffic, including file, email, document management, enterprise resource planning (ERP), customer relationship management (CRM), Web (HTTP) applications, backup and replication. The S-Series Application Acceleration appliances from Certeon Inc. break the list down even further, citing the above application types along with applications in XML, SOAP, Javascript, J2EE and so on. (See the WAFS/WAN product specification snapshots for more details). Careful in-house testing can help to ensure adequate application performance across a WAFS platform.
The WAFS and WAN optimization product specifications page in this chapter covers the following products:
Availl Inc.; WAFS Multi-Directional software

Certeon Inc.; S-2000 Application Acceleration Appliance

Certeon Inc.; S-3000 Application Acceleration Appliance

Cisco Systems Inc.; WAAS software and WAE family of appliances/modules

Citrix Systems Inc.; WanScaler 8500 WAN accelerator appliance

Citrix Systems Inc.; WanScaler 8800 WAN accelerator appliance

Expand Networks Inc.; WAFS Plug-in software for Expand Accelerators

F5 Networks Inc.; WANJet 200 application optimization appliance

F5 Networks Inc.; WANJet 400 application optimization appliance

Juniper Networks Inc.: WX 100 Application Acceleration Platform

Juniper Networks Inc.: WXC 250 Application Acceleration Platform

Juniper Networks Inc.: WXC 500 Application Acceleration Platform

Juniper Networks Inc.: WXC 590 Application Acceleration Platform

Packeteer Inc.; iShared appliance

Packeteer Inc.; SkyX accelerator appliance

Riverbed Technology Inc.; Steelhead WDS Appliances Models 100, 200

Riverbed Technology Inc.; Steelhead WDS Appliances Models 520, 1020, 1520, 2020

Riverbed Technology Inc.; Steelhead WDS Appliances Models 3020, 3520, 5520, 6020

Silver Peak Systems Inc.; NX-2500 WAN acceleration appliance

Silver Peak Systems Inc.; NX-3500 WAN acceleration appliance

Silver Peak Systems Inc.; NX-5500 WAN acceleration appliance

Silver Peak Systems Inc.; NX-7500 WAN acceleration appliance

Silver Peak Systems Inc.; NX-8500 WAN acceleration appliance
Read more on Business applications