News in brief
Short takes on this week's news
Short takes on this week's news
Bank fraud increasing due to phishing attacks
Banks will come under further pressure to adopt two-factor authentication technology following a 55% increase in online banking fraud over the past year. Figures released today (7 November) by the Association of Payment Clearing Services, show bank losses from fraud reached £22.5m in the first six months of the year, up from £14.5m over the same period in 2005. The increase has been driven by a dramatic rise in the volume of phishing incidents.

Download this free guide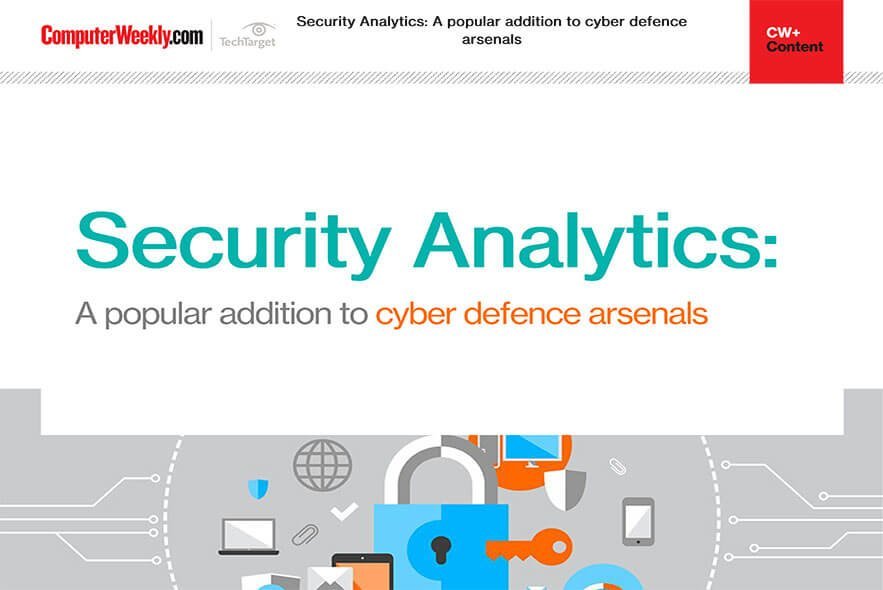 How to improve your cyber security with security analytics
Download this e-guide to read how many firms are looking to security analytics to keep abreast of the ever-evolving world of cyber threats. With traditional approaches to cyber security proving less effective against increasingly sophisticated and automated cyber-attacks, security analytics may well be your knight in shining armour.
Suppliers' guidelines aim to build professionalism
The suppliers trade association Intellect has launched a set of guidelines to help IT organisations improve their professionalism. The guidelines aim to build trust between suppliers and IT departments. They focus on seven key aspects: professionalism, integrity, process, people, communications, learning and citizenship.
Broadband network to cover south of Scotland
The South of Scotland Broadband Pathfinder Project has chosen Thus to provide a network worth up to £32m, which will deliver high capacity broadband links to rural schools, businesses, libraries and council offices throughout Dumfries, Galloway and the Scottish Borders. The government initiative will deliver broadband to 410 connections in the south of Scotland.
Directory services from WDG get speed boost
The World Directories Group, a provider of local directories, has implemented Fast's Enterprise Search platform across its online directory services in Belgium, the Netherlands, South Africa and Ireland. The project has increased the speed and relevance of web search results.
Lloyds uses Base24-es for faster payments
Lloyds TSB is to use an enhanced version of ACI Worldwide's Base24-es software to meet the UK's new faster payments service requirements. Base24-es for Faster Payments should provide Lloyds TSB with a more flexible, feature-rich gateway for linking to the central Faster Payments infrastructure being built by Immediate Payments.
Novell and Microsoft agree on open source
Microsoft has signed a business and technology agreement with Novell to allow Microsoft's proprietary products to work better with Novell's open source server platforms. The agreement between the two companies focuses on virtualisation, web services and document format compatibility.
SAP competitors file for bankruptcy
Java-based enterprise resource planning software companies Semiramis Software of Germany and Semiramis Software of Austria have filed for bankruptcy. Both companies partner with IBM to sell systems and they compete with SAP in the ERP market. The companies, part of Austrian KTW Group, owe millions of pounds.
Bodies unite to form anti-spam initiative
A joint anti-spam initiative , the Stop Spam Alliance, has been launched by governments and industry bodies. The initiative has come out of the World Summit at the Information Society conference held a year ago. At the conference, governments and other attendees were asked to deal effectively with the significant and growing problem posed by spam.
Users' mixed feelings on Oracle's support abilities
Oracles users remain confident about Oracle's ability to support the acquired Siebel business, but there is a drop in overall satisfaction among Peoplesoft and JD Edwards users, preliminary results from the UK Oracle User Group 2006 survey have revealed. The findings prompted Ronan Miles, chairman of the UK OUG, to say, "The honeymoon period is truly over for 2005's high-profile acquisitions."
This year's results show that Oracle needs to continue to invest effort in reaching out to UK OUG members."
Comment on this article: computer.weekly@rbi.co.uk



Read more on IT risk management